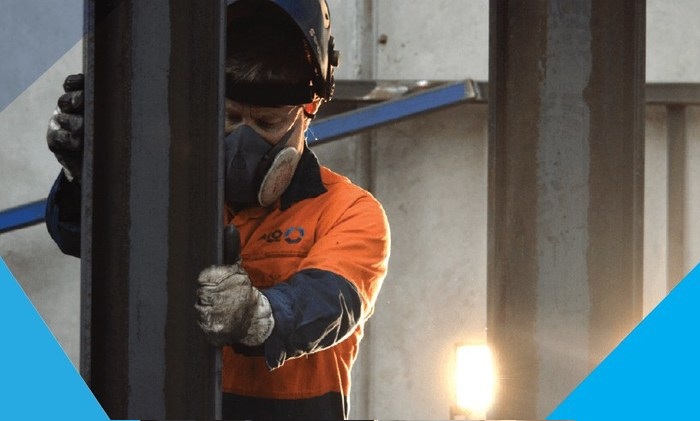 World Construction Today – The success of federal investments in manufacturing and infrastructure projects is in jeopardy due to the labour shortage facing construction companies, the Associated General Contractors of America said recently.
AGC stated that 93% of construction firms have open positions and 91% are having difficulty filling them, particularly among the craft workforce that performs the majority of on-site construction work, citing results from its annual construction workforce study of nearly 1,300 employers commissioned by technology provider Autodesk.
The shortages affected a wide range of businesses, including those that use only union craft labour exclusively and open-shop employers. They also affected businesses with annual revenues ranging from $50 million to $500 million, as well as those in all four regions of the nation and those that specialise in building construction, transportation and highway projects, federal and heavy work, or utility infrastructure.
There is almost nobody
Ken Simonson, the association's senior economist, said in a statement that constructive personnel shortages are acute and have a significant impact on construction enterprises of all sorts, sizes, and labour arrangements.
He stated that the 3.5% unemployment rate for the construction industry in July, which was lower than the rate for the entire economy, essentially suggests there's absolutely no one with construction expertise seeking a new position in construction.
The Bureau of Labor Statistics' report on job vacancies this week revealed that there are currently 375,000 available positions in the construction industry, an increase of 11.3% from a year earlier. The AGC poll was released shortly after.
Safety issues and increased expenditures
President of Liberty Lake, Washington-based Northstar Enterprises, Stephanie Simpkins, stated that a labour shortage is affecting the safety of her tasks during a webinar to clarify the poll results from the AGC.
Simpkins noted that because there are fewer individuals working on each project, their projects encounter substantially longer hours of performance than they would have in the past because they don't have employees to relieve others. It was especially difficult to staff all of their initiatives this year while ensuring everyone's safety. The Morganti Group, located in Danbury, Connecticut, claimed through vice president of operations in the Florida branch, Stephen Sines, that the lack of personnel is causing projects to take longer and go over budget.
They haven't seen any infrastructure investments cancelled, but they have definitely seen durations prolonged due to a manpower shortage, which also drives up expenses, Sines added.
In terms of manufacturing, Brian Turmail, vice president, public affairs and strategic initiatives at AGC, cited the enormous challenge facing chip giant Intel in recruiting 7,000 workers for the development of two semiconductor fab plants in Ohio.
With the $1.2 trillion infrastructure law from last year, the $52 billion CHIPS Act that was just approved, and the $739 billion Inflation Reduction Act, together with the anticipated increase in labour, there will be a demand for construction employees that, in many places, just does not exist.
The problem is that communities who may have believed they were going to build ten new roads are going to build seven, Turmail said. These initiatives could take longer to construct and become more expensive. What they mean by "not reaching potential" is that
For reform of immigration
In the conversation, contractors discussed a number of potential remedies, including increasing education to train workers, publicising the fact that construction provides profitable income without a college degree, and interacting with those who have served time in prison. The survey's respondents stated that the largest obstacle to hiring workers is that the pool of candidates just lacks the construction-related skills needed for the position.
The call's participants agreed that urgent immigration reform was required in order for the current infrastructure investment to match the effectiveness of earlier investments.
The reliance on foreign-born labour in many businesses in the past has been far greater than it has been in the last three years, according to Simonson. In particular, if a contractor can demonstrate the need to fill that position, the federal government may return to screening applications first and allowing more people in.