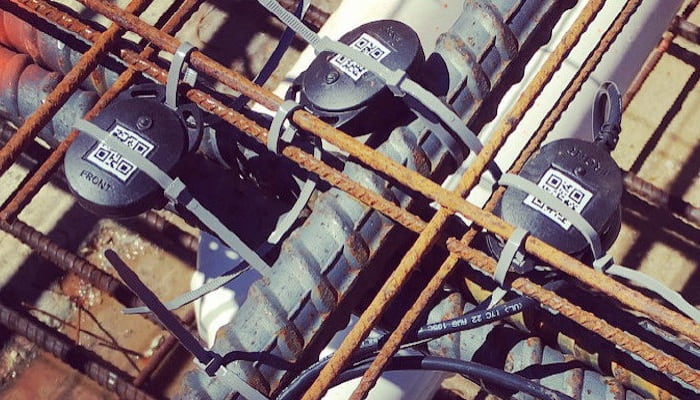 Hilti, a multinational construction services company whose North American headquarters are in Plano, Texas, has acquired substantially all of the assets of Cambridge-based Concrete Sensors. No financial terms were disclosed.
In a statement, Hilti said it plans to keep all of Concrete Sensors' employees at its Cambridge offices and keep pricing and procedures the same.
"We are excited and proud to join the Hilti family," Concrete Sensors co-founder and CEO Brendan Dowdall said in the statement. "Hilti gives us limitless potential for growth given its high-quality products, exceptional service, brand power and industry reputation. This integration will only enhance our capability in the customer engagement space and offers significant value to our ever-growing customer base."
Founded in 2015, Concrete Sensors develops sensors that embed within concrete to monitor their strength and drying state.
Its flagship product allows general contractors, concrete contractors and engineers to accurately measure and predict the performance of concrete. A wireless sensor embedded into concrete works with software to provide real-time data on the concrete as it cures and dries, including estimated strength, temperature and relative humidity.
For Hilti, the acquisition is in line with its mission to transform and digitize the construction industry. Hiliti North America president and CEO Martina McIsaac said in the statement that the transaction will help Hilti "put a greater focus on IoT."
Concrete Sensors had raised $1.7 million in venture funding prior to the acquisition, according to Crunchbase data.