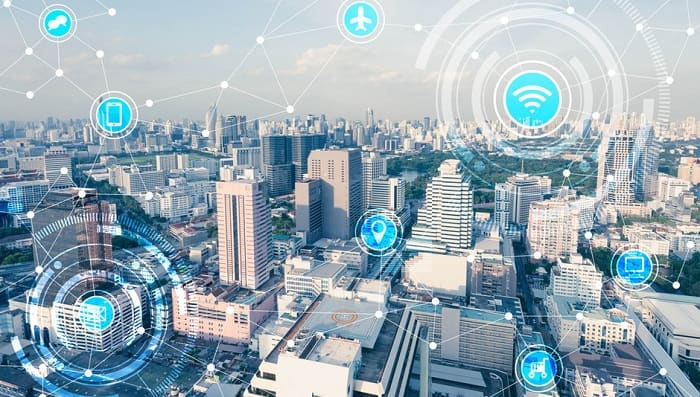 Each kiosk will serve as a free wi-fi hotspot and is location-aware, displaying information specific to the surrounding area, which includes detailed wayfinding, events and civic resources.
The City of Miami has unveiled the first in a series of interactive, digital touchscreen kiosks to help upgrade the pedestrian experience and deliver widespread connectivity.
In partnership with Ohio-based digital media company Ike Smart City, the initiative could see up to 150 kiosks installed city-wide. Locations for the kiosks, dubbed 'Ike' (interactive kiosk entertainment), include Overtown, downtown, Brickell, Coconut Grove, Little Havana and Allapattah.
"As the City of Miami continues to evolve into one of the country's leading technology hubs, we are so excited to add Ike digital kiosks to our rights-of-way to build on our commitment to smart city initiatives and reinforce our role as innovators," said Francis Suarez, mayor of Miami.
The double-sided kiosks have two digital touchscreens and a suite of interactive applications designed to engage and drive discovery and mobility. Each kiosk serves as a free wi-fi hotspot and is location-aware, displaying information specific to the surrounding area.
Multilingual content includes detailed wayfinding, listings of area businesses, cultural institutions, events, civic resources, job listings and social services such as homeless shelters, addiction recovery programs and food support. Ike's wayfinding features are designed to turn information into action by helping users navigate to their destination, either walking by providing multimodal transportation trip options.
The programme is delivered, operated, and maintained by Ike Smart City at no cost to taxpayers. All aspects of the programme are funded by strictly controlled advertising content that is displayed when the kiosks are not in use.
The City will receive an ongoing stream of the revenue generated by media sales and allocates a percentage of those dollars to five key quasi-governmental organisations, proportionate to the number of kiosks installed within their boundaries.
The City reports that the kiosks will also regularly exhibit new projects by local and international artists in collaboration with some of Miami's most recognised cultural organisations.