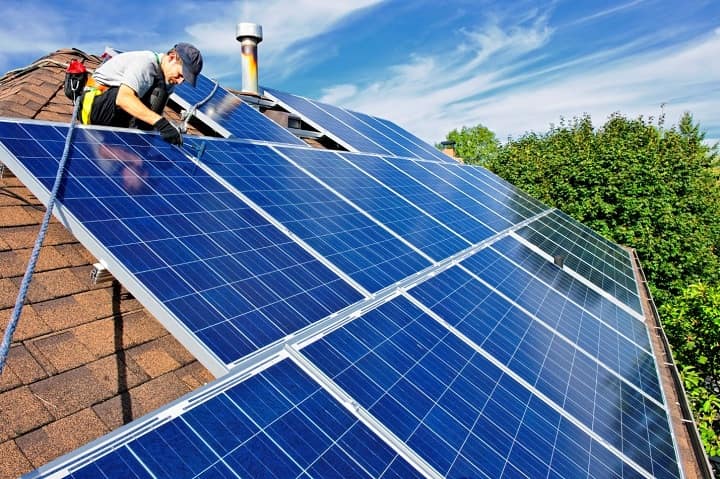 You're considering switching to solar power, and you've gathered a list of a few companies that might provide what you need. But before you decide on any one of them, there are a few things you'll need to do and factors worth considering.
It's best to find out first the costs of the solar panels as well as the materials needed and see if your budget is enough to cover the expenses. Another thing is to ask around if your neighbors have used the services of the solar panel contractors in the past and what they thought of the results. For legitimate services, visit sites like https://aztecsolar.com/ to know more about what they do and what you should expect when it comes to solar panels. The experts on these sites will ask what you need and guide you through the process.
Factors to Look For
Identify the Company Types
Some manufacturers produce the equipment to install the photovoltaic system on your rooftop. With these types of companies, you can expect a discounted rate on the materials.
Installation companies will generally interact with their customers, especially when installing everything and advise about other essential components. They set up the PV cells, and they will conduct site evaluations to take measurements and examine the current state of your roof.
Financing companies are generally more focused on your options, down payment, and installments if they are available. They partner with the installation and dealers so that everything will be more affordable on your part.
Lead generation companies may emphasize getting customers and information about their behaviors for the company. They will be responsible for appointments, sales, and contacts between consumers and full-service providers.
The dealers are the ones who have received permission to sell a specific brand of solar panels. They focus on the sale of the equipment, development, and creation. Most of them consist of in-house teams, while others may outsource to third-party contractors for installation.
Other firms are full-service solar providers that will set up everything from start to finish. They will provide the materials, get the needed equipment, and provide financing options for you. See more about the equipment needed for solar panels in this link here.
Get Quotes from Different Companies
As there are a lot of contractors dealing with solar panels nowadays, it's essential to get quotes before hiring one of them. This is a more straightforward approach when it comes to the cost-per-watt, and others may settle with flat rates depending on the scope of your project. When you get various quotes from multiple companies, you'll have a better sense of the baseline, and you'll be able to determine the best ones based on research.
The contractors will often schedule appointments to see your home and give you a more accurate calculation. At this time, you might want to ask them the following questions:
Were they able to install a solar panel system on homes near you?
Do they have permits required by the city and state?
How many panels do you require based on your current energy bill?
What is covered on their warranties?
Do they have insurance?
Call multiple ones and make sure that you're getting a competitive rate. This will save you thousands of dollars in the process while investing in an eco-friendly and sustainable energy source for your home. It's best to find experienced and reputable contractors that will go through the entire process from start to finish. They will advise you about the size of the system you need, and work with you to ensure that everything is a good fit.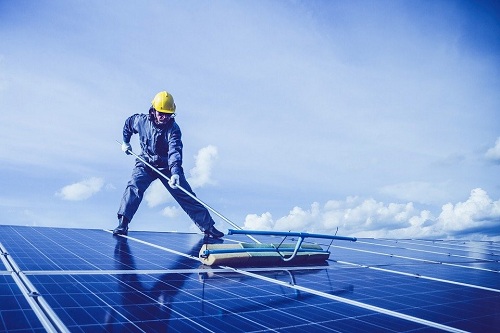 Choose the Experts with More Experience
The right people have the experience and expertise in what they do. They have passed the requirements and tests related to their fields, and they have at least three years of hands-on experience.
Certifications like the North American Board of Certified Energy Practitioners or equivalent will tell you if you're hiring the right people. Sales consultants are not usually certified by the NABCEP so go with someone with experience.
Insurance and Licenses
A legitimate company should have all the insurance policies and licenses required by the state before operating. They should hold at least a general contractor's license or a C-10 before letting them do any work on your property. Their licenses will give you peace of mind that they can handle electrical components and wirings with little to no risks of accidents.
Moreover, the right contractors will have certifications from OSHA, and they have general liability insurance in case something goes wrong. The insurance will also cover property damage, accidents, and other extra expenses, protecting the homeowners from possible lawsuits.
Questions to Ask a Company
Before signing a contract with a solar company, you have to ask the contractors the following questions to know your option is the right one.
What type of system will I receive?
How many kilowatts will the solar panels produce?
Will I get financing through the company or other financial institutions?
Do they offer installation estimates?
As a homeowner, it is essential to invest in solar panels for an eco-friendlier solution. This will save you money and reduce your carbon footprint and save you a lot on your utility bills each month. You just have to know how to choose the right company that has the proper credentials, insurance, and certificates to be on the safe side.