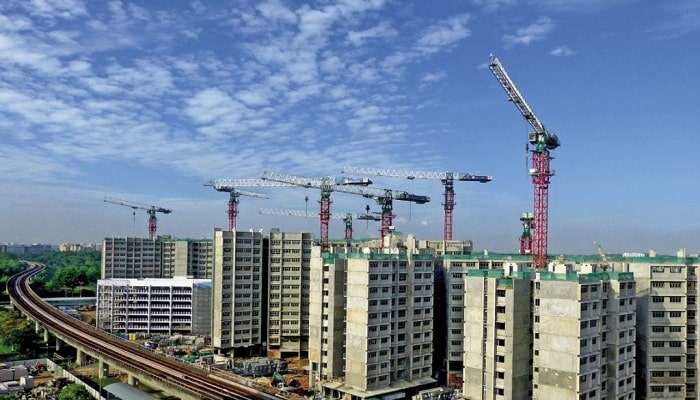 Chinese companies are expected to continue to dominate the construction of Africa's power dams, highways, ports, and railways.
Last week state-owned China Communication Construction Company (CCCC) signed a US$166 million contract with The Kenya National Highway Authority (KeNHA) to construct a 453km road in the Lamu Port South Sudan–Ethiopia Transport Corridor (LAPSSET). This road is part of a megaproject linking Kenya with Ethiopia and South Sudan.
It was signed less than a week after Kenya announced that a new seaport being built in Manda Bay in Lamu, on the Kenyan coast, by CCCC, would start operating in June. The company had won the contract to build the first three of 32 berths of the seaport for US$480 million.
China's biggest port operator, China Merchants Group, previously agreed on a deal with Djibouti to turn its port into a regional hub. According to its terms, China Merchants will carry out a $3bn expansion of the East African micro-states century-old port.
China's investment over the last year
Over the past few years, China has established a significant presence in building Africa's infrastructure projects. According to a report released last month by consulting firm Deloitte, China accounted for 31.4 per cent, 121 projects, of the infrastructure projects under construction in Africa last year. In East Africa, half of the construction activity was undertaken by companies from China, again making it the biggest builder in the region.
African Governments also contributed the largest value to funding projects. In value terms, the Government accounted for 34.5 per cent (US$137.7bn). Private Domestic firms contributed the second-largest value (US$73.1bn or 18.3 per cent), followed by China, which contributed US$59.2bn (14.8 per cent) towards the funding of projects.
Zhou Yuyuan, a fellow at the Centre for West Asian and African Studies at the Shanghai Institutes for International Studies, explained how he thought the contracts Chinese companies won were mainly for construction projects, such as transport, power plants, and ports, which attracted less interest from Western companies because they were expensive to do and difficult to fund.
"Chinese companies have their comparative advantage in the speed and quality of projects implementation, which are much attractive to African countries," Zhou said.
The vast majority of infrastructures being built in Africa are by Chinese companies, and this looks set to continue with ongoing investments and deals being made.