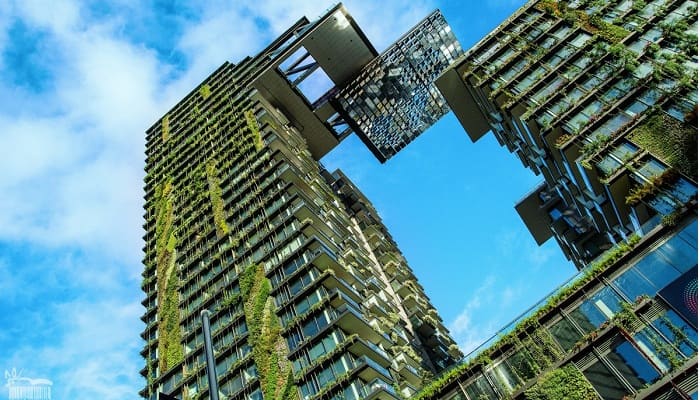 Professor of Architecture Kyoung Hee Kim and Assistant Professor Weimin Wang in the Department of Engineering Technology and Construction Management have received a $300,000 grant from the U.S. Department of State to launch the "Green Buildings Innovation Program."
This three-year initiative will create an education and research hub to help train a new generation of Southeast Asian urban planners, architects and engineers to improve the resiliency, carbon-neutrality and environmental quality of the built environment.
The grant will support an institutional collaboration that joins UNC Charlotte with counterparts in the Association of South-East Asian Nations region. Members will work together to advance green building and sustainable urban planning practices in ASEAN states. Partnering institutions include Gadjah Mada University in Yogyakarta, Indonesia; Chulalongkorn University in Bangkok, Thailand; and Ho Chi Minh City University of Technology in Vietnam. Alexander Rani Suryandono '13 M.Arch., a former student of Kim's is leading the effort at Gadjah Mada University.
"Buildings in ASEAN account for approximately 25% of the region's total final energy consumption and energy-related CO2 emissions, which are projected to grow significantly with continued economic development, urbanization, and population growth," the professors wrote in their project abstract. "It is important to rethink and improve the conventional methods in which cities and buildings are designed, built, retrofitted, and maintained."
Project activities will be organized around the three supporting elements of capacity development: education and training, research collaboration and knowledge sharing.