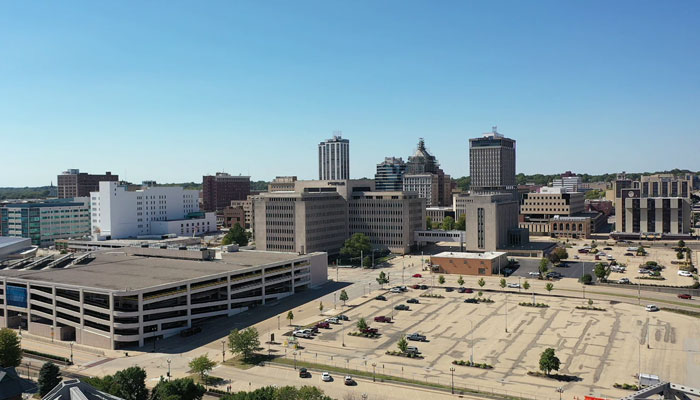 Caterpillar is relocating its corporate headquarters, this time to Texas, four years after moving from Peoria to Deerfield, Illinois. The company announced on June 14 that its worldwide headquarters would be relocated to one of its Irving buildings in the Dallas-Fort Worth area. Its headquarters will be leaving a state where it's been based since 1925, when Caterpillar Tractor Manufacturing relocated from California to Peoria.
In 2018, the company relocated its headquarters from Peoria to Deerfield. Following Caterpillar's brief announcement, Illinois Governor J.B. Pritzker stated that when so many companies are coming in, it's disheartening to see Caterpillar transfer their 240 headquarters workers out of Deerfield in the next several years. They will continue to support the company's 17,400 Illinois employees in East Peoria, Mapleton, Mossville, Pontiac, and Decatur, which, despite recent expansion, is Caterpillar's biggest manufacturing plant in North America.
Caterpillar intends to begin the transition this year.
They feel this action is in the best strategic value of the firm, stated Chairman and CEO Jim Umpleby, as it fits Caterpillar's vision for profitability and growth as they help their customers create a better, more sustainable future. According to the company, the world's largest construction equipment manufacturer has had a foothold in Texas since the 1960s. In a press release, it also stated that Illinois continues to have the highest proportion of its workers around the world.
Caterpillar startled Peoria when it announced it would relocate to Deerfield, a Chicago suburb, in 2017. For 112 years, the firm and its precursor have been manufacturing equipment in Peoria, beginning with crawler tractors.
In mid-2018, the global headquarters relocated to a Corporate 500 office park, where it has rented space. They highlighted the location's closeness to downtown Chicago and O'Hare International Airport, as well as its easy proximity to main interstates and the area's commuter rail system, as reasons for the move at the time.
It was also touted as a location that would assist the organisation in attracting the greatest and most diversified talent. Caterpillar relocated its electric power division, which manufactures generators, to Irving earlier this year, where it integrated leadership and support personnel. With concentrated accessibility to DFW and Love Field airports, this site is home to a highly qualified team and enables worldwide access to both customers and dealers, said Jason Kaiser, the division's vice president, in announcing the move.
Caterpillar's departure from the Chicago area comes less than a month after Boeing announced its departure from the city. As per Bloomberg News, which cited an email from Caterpillar representative Kate Kenny, the move to Irving is intended to help the business attract new talent and increase worldwide access to its workers, customers, and dealer network. They believe that being in the Dallas Fort-Worth region will allow them to attract fresh talent while also providing additional career options for their existing employees to aid in retention, Kenny said in an email to the news organisation.