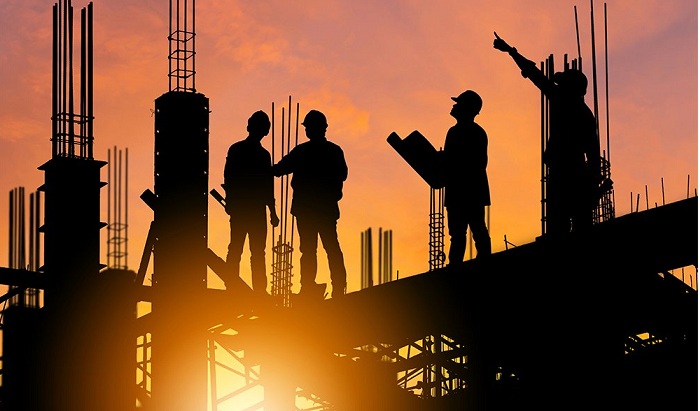 Public projects in New York and across the country that were rolled out with lightning speed during the pandemic provide a potential roadmap for how to kick off Biden's Build Back Better campaign.
When New York City Department of Design and Construction Commissioner Lorraine Grillo unveiled the city's first COVID-19 Center of Excellence in early December, a new 22,000-square-foot medical facility in the Bronx with 40 exam rooms that it built for the city's public hospital system, it didn't come a moment too soon.
The epicenter of the COVID-19 outbreak in the United States this spring, the city's numbers were beginning to climb again as cases surged across the country in the coronavirus's relentless second wave.
"The DDC team was able to cut at least a year off construction time for this very important project, which will bring healthcare services to people in the Bronx who are recovering from COVID," Grillo said in a news release commemorating the opening. "DDC remains prepared to take on whatever construction the city needs to get through the pandemic."
But while the Center of Excellence now serves as a new front line for fighting COVID-19, it is also just one component of a blistering building campaign that DDC has engaged in since the start of the outbreak. Since March, the department has:
Built two field hospitals in Brooklyn and Queens totaling 1,100 beds for COVID-19 patients.
Built 20 local COVID-19 testing sites, with another eight under construction and expected to be completed by the end of the year.
Expanded four NYC Department of Health and Mental Hygiene laboratories and equipped them with negative air pressure handling to accommodate COVID-19 testing.
Developed eight mobile testing trucks that NYC Health + Hospitals can deploy to COVID-19 hotspots as they arise.
It also has completed another Center of Excellence in Queens, which is currently being outfitted with medical equipment, while a third center in Brooklyn remains under construction.
The department's breakneck building pace was made possible, according to Ian Michaels, DDC's executive director of public information, by the less restrictive contracting rules allowed under the state of emergency declaration signed by New York Gov. Andrew Cuomo in March.
It also provides an example, along with other expedited public projects during the pandemic, such as the Army Corps of Engineers' alternate care facilities, of how public projects can get done quickly, just as President-Elect Joe Biden prepares to take office and kick off his multitrillion dollar Build Back Better infrastructure push, which encompasses everything from traditional roads and bridges projects to broadband, clean energy and K-12 school construction.
"There's a great story to tell here about how public agencies can get work done faster and more efficiently when they're relieved of the layers and layers of government oversight that bog down every project," said Michaels, who noted that the Bronx Center was delivered for $26.1 million, below its $27.6 million budget.
For example, whereas New York City would traditionally engage in a design-bid-build process for its Centers of Excellence within a lowest bidder framework, with the emergency declaration it was able to hire Providence, Rhode Island-based Gilbane Building Co. under a construction management contract to run the projects for it.
"We were able to do a quick RFP literally within a few days," Michaels said. "We never had permission before to use a construction management firm in that way."
That's a night-and-day difference to the traditional lowest bidder system the department would normally have to use.