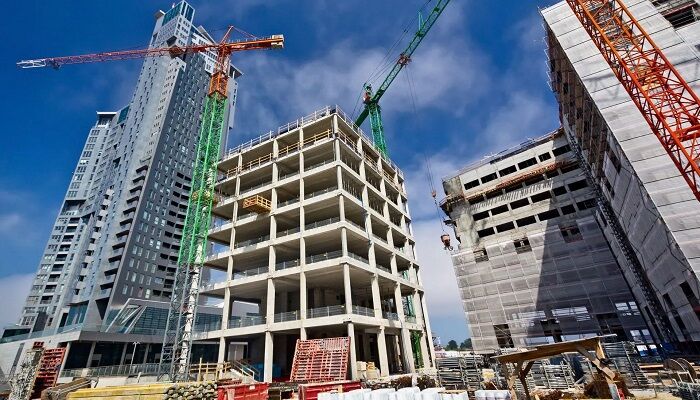 World Construction Today – Economic data compiled by the pan-European research organisation Euroconstruct indicates that the next two years will be challenging for the European construction industry, with growth projections falling from 2% to 0.2% in 2023 and from 2% to a flat 0% in 2024.
Construction output is expected to be less than initially expected, with no recovery anticipated until 2025, according to Euroconstruct, despite a more optimistic forecast for 2022 of a 3.0% rise. The numbers were made public at the 94th Euroconstruct Economic Forecast Event in London, when experts from Experian and Barbour ABI delivered their most recent findings.
Mohammed Chaudhri, the head economist at Experian UK, said:
Over the past six months, Europe has seen significant changes that have affected the construction industry's economic operating environment.
Increased interest rates, the restriction of the financial market, the Ukraine crisis and the myriad effects and uncertainties it has, as well as the continued issues with building material costs and availability, all play a big role. Nearly all elements that drive construction demand are negative, according to Euroconstruct's November projection, such as the economy, prices for consumers, interest rates, and consumer confidence. Before the business resumes growth in 2024, it appears that the industry will go through a difficult phase of adjustment.
A large portion of the gloomy forecast comes from the residential new-build and renovation industries. In Europe, new-build housing saw a boom during the period of low lending rates, but the study finds that things have significantly shifted during the last six months.
Consumer confidence has decreased, housing sales have dropped, and there is now an overstock in many nations. As a result, the growth prognosis for new residential buildings for the coming year has changed and is now expected to decline by 3.4%.
With a growth rate of 12.1%, Italy is the top performer in Europe, thanks in part to EU subsidies. Along with Germany, which will have negative or zero growth until 2025 (-0.4%), the UK, one of the worst-performing economies in Europe today, will experience a downward construction production growth cycle in 2023 (-0.4%).
According to Euroconstruct, construction will also experience a decline in eight nations, with Sweden and Finland experiencing the worst declines. Due to excessive building outputs in both of these nations, the fall in volume somewhat anticipates a return to more typical construction levels.