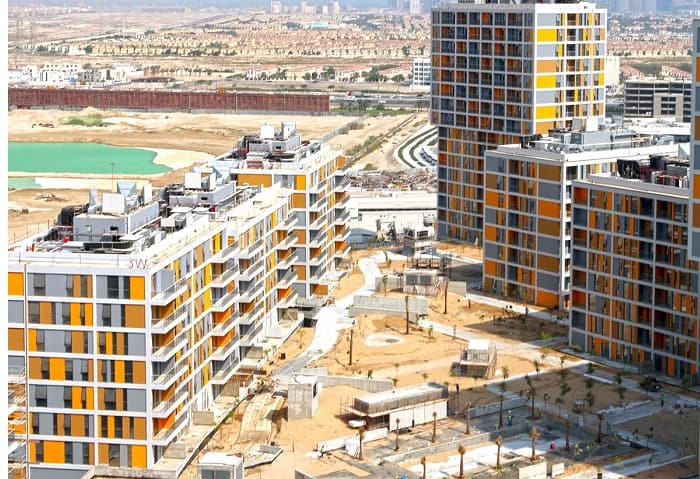 Building Research Establishment (BRE) is set to create an Open Innovation Hub at its Garston campus in Watford to house innovative businesses
Due to open in spring 2022, the Open Innovation Hub will provide 30,000 sq ft of new commercial space to house innovative businesses specialising in the built environment.
The scheme will involve the sustainable refurbishment of two existing buildings on BRE's Garston campus, which is part of Hertfordshire Innovation Quarter (IQ) – the county's enterprise zone.
A variety of spaces and leasing options will be provided for new tenants, ranging from co-working rooms to open plan and cellular offices for rent.
The spaces will be flexible, with the project taking a 'long life, loose fit' approach to fit-out to ensure the buildings can adapt to market demand and alternative uses in the future.
By delivering commercial floorspace and creating new, high-value jobs in a strategically important sector, the project will help to accelerate the growth of the built environment industry. The smart construction companies that take up space will also be ideally positioned to collaborate and innovate with BRE.
By exploring how the life of existing buildings can be extended through sustainable refurbishment, the project supports BRE's green ambition to refurb and retrofit, rather than re-build, a key focus for the organisation in what is now in its centenary year.
It is hoped this will demonstrate a consistent and cost-effective approach to providing flexible, healthy, and low carbon workspaces that are more sustainable than current stock.
BRE will assess the quality and performance of the scheme using its own internationally recognised sustainability tools and methodologies, such as BREEAM.
Innovation in the construction sector
BRE chief executive Gillian Charlesworth, said: "The Open Innovation Hub is an incredibly important project as we look to make a green recovery from the coronavirus pandemic and contend with outdated housing stock and office space that currently has far too high a carbon footprint.
"Looking at how to reduce this and contribute to the innovation of the construction sector is something that BRE is uniquely placed to advise on and we are proud to help facilitate Hertfordshire Innovation Quarter's ambition of creating a better, greener future".
Richard Whitehead, chair of Hertfordshire LEP's Enterprise Zone Board, added: "The Open Innovation Hub will play a key role in strengthening Hertfordshire's existing smart construction capabilities.
"It will provide ideal conditions for small business growth, giving tenant companies access to BRE's unrivalled built environment expertise and vital opportunities to collaborate.
"Our investment will help to attract new businesses into the county and provide high quality employment opportunities for residents, while supporting the development of innovations and efficiencies that will have a far-reaching impact on the construction sector in the UK and beyond, helping to realise our collective ambition to build back greener post-pandemic."