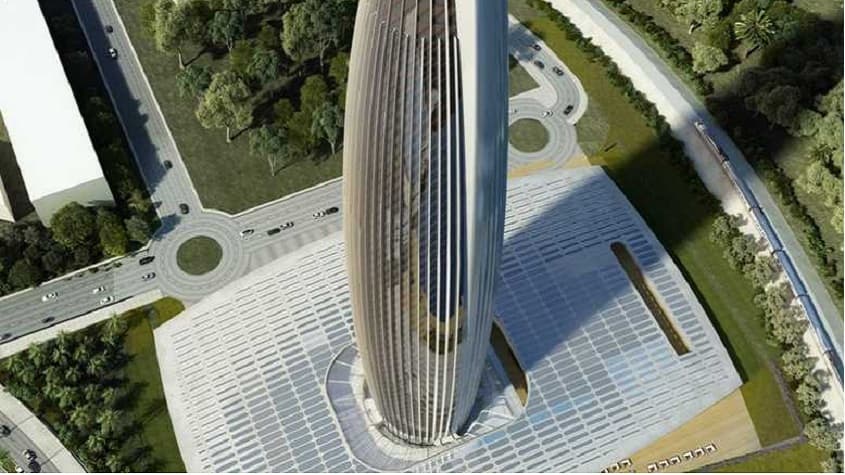 BESIX Group S.A. and TGCC have been contracted to design and build the Bank of Africa Tower in Morocco.
Rising to 250 metres, the Bank of Africa Tower will claim the title of Africa's tallest tower and will join the category of very high skyscrapers, with 55 floors hosting a luxury hotel, prestigious offices and luxury apartments. A viewing terrace is planned for the very top of the tower.
The tower is being developed by O TOWER, a subsidiary of FinanceCom Group. CRCCI will continue to provide support to the winning consortium and works start on 1 November 2018, with 30 May 2022 as the scheduled delivery date.
The Bank of Africa Tower will form the high point in the recent Bouregreg Valley Development Project, which in turn is part of the programme "Rabat Ville Lumière, Capitale Marocaine de la Culture" (Rabat, the City of Light, the Moroccan Capital of Culture). This comprises major structural urban initiatives, including the Grand Théâtre de Rabat, the Maison des Arts et de la Culture (House of Arts and Culture).
The building, designed by architects Rafael de la Hoz and Hakim Benjelloun, will be certified LEED Gold and HQE for compliance with international environmental quality standards.
Rik Vandenberghe, CEO of BESIX Group, says: "The Bank of Africa Tower will be an emblematic building for the country. I am proud to see BESIX participating in its construction in Morocco, a Kingdom in which it has been a pleasure to work in recent years. In the case of the Bank of Africa Tower, we can count on our solid expertise in high-rise construction."
Johan Beerlandt, Chairman of the Board of BESIX Group adds: "The Bank of Africa tower fits perfectly into BESIX' tradition of excellence and will join the list of our most attractive achievements in terms of quality, innovation and aesthetics."
Mohammed Bouzoubaa, CEO of TGCC, states: "Our company is delighted to be working in partnership with BESIX, a world leader in high-rise buildings, and TGCC will do its utmost to make this key project a success."