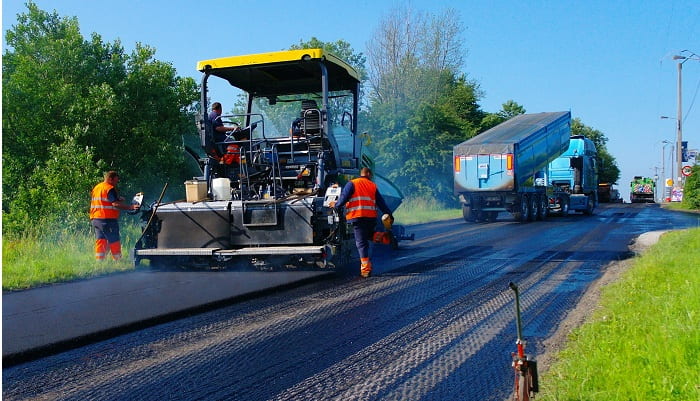 World Construction Today – According to experts and academics, China's Belt and Road Initiative (BRI) has significantly boosted trade, reduced unemployment, and developed infrastructure in Africa's developing economies, among other things. The comments were delivered during a one-day online forum with the theme, the relevance of China's Belt and Road Initiative to Africa.
Contrary to what the West thinks, China is not in Africa to exploit it. In fact, the BRI is assisting Africa in transforming itself as it relates to infrastructural development. China provides the assistance that Africa needs, said a scholar and analyst from Uganda, Frederick Golooba Mutebi.
He said China was making a substantial contribution to building Africa's infrastructure, which is one of the main obstacles to the continent's economic transition. Africa urgently needs infrastructure development and better global trade prospects, and China's Belt and Road Initiative has arrived at the appropriate time, according to Mutebi.
He noted that the China-proposed BRI is based on reciprocal collaboration and friendship, not exploitation, and will make it difficult for Africa's conventional development partners, who have a long history of exploiting Africa, to thrive.
The executive director of the Pakistan-China Institute, Mustafa Hyder Sayed, said during the discussion that the BRI has brought a wide range of projects that are now helpful to African economies.
Through the Belt and Road Initiative, roads, railroads, bridges, hospitals, schools, and airports, among others, have been built in Africa, boosting trade, job creation, enhanced transportation services, and health and education among African countries, he continued.
According to Sayed, the BRI has benefited locals by giving them employment opportunities, particularly for those working on construction projects. Sayed also noted that the BRI is not a debt trap, as the western world has claimed, but rather an international development initiative based on collaboration and multilateral development.
Zha Daojiong, a professor of international political economy at Peking University's School of International Studies and Institute of South-South Cooperation and Development, said during the meeting that the BRI is focused on facilitating global supply chains and international trade.
He continued by saying that China's Belt Initiative has given low-and middle-income African economies a platform to record massive growth in the areas of infrastructure development, job creation, and improved trading prospects.
However, according to Adhere Cavince, a Kenyan expert in international relations who specialises in China-Africa relations, the BRI has allowed China to exchange its development experience with emerging nations in Africa. The Mombasa-Nairobi Standard Gauge Railway, which greatly aided Kenya's economic progress, was one of the major outcomes of the Kenyan government's close collaboration with China, he added.
According to Cavince, the BRI has created jobs and paved the way for more digital cooperation. He also noted that the project has the ability to further the development of the entire African continent.
An independent risk management professional located in Johannesburg, South Africa, George Nsamba, noted during the discussion that China's Belt and Road Initiative (BRI) has brought many construction projects to southern Africa, improving the lives and livelihoods of many people there.
BRI significantly improved infrastructural development in Africa and started programmes that increased agricultural output. During the COVID-19 pandemic, Chinese physicians supported hospitals with medical assistance, and numerous facilities were built in southern African nations to house COVID-19 patients, he explained.
According to Nsamba, BRI has increased the number of infrastructure projects in Africa by building schools, hospitals, shopping centres, bridges, and trains. This has accelerated Africa's social and economic change.
However, BRI offers a significant potential for African countries to promote intra-African commerce and strengthen global import and export supply chains, according to Mweusi Karake, a former COMESA head of corporate communication and public relations.
Africans can certainly connect to Africa because if China can succeed, so can Africa. The ability of the Chinese to create their nation from nothing and reach where it is today should serve as motivation for African nations, Karake asserted.
The BRI, proposed by China in 2013, entails infrastructure development, trade and investment liberalisation, and people-to-people exchanges with the goal of enhancing connectivity on a transcontinental scale.
For more than a decade, China has been the top trading partner of Africa. The two parties have increased their attempts to collaborate as part of the Belt and Road Initiative.