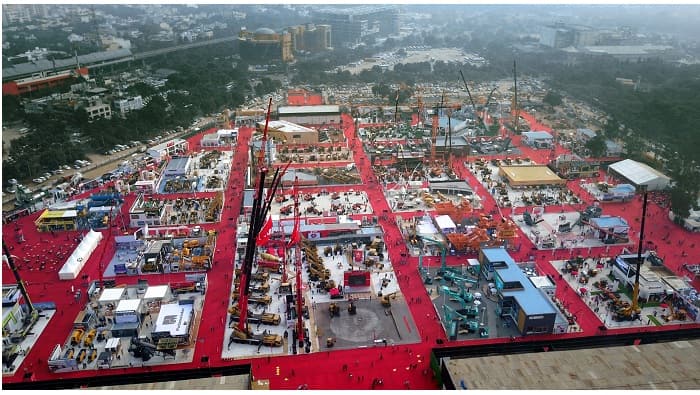 bauma CONEXPO INDIA, the International Trade Fair for Construction Machinery, Building Material Machines, Mining Machines, and Construction Vehicles will not take place this year due to the organizers' concerns around exhibitors' ROI, uncertain international participants' turnout, and safety protocols.
The decision to not hold North India's leading trade fair bauma CONEXPO INDIA comes after deliberations with stakeholders and a comprehensive study of the market in solidarity with the industry's concern. It was ascertained that the organizers' goal to offer all participants optimal conditions for a successful trade fair would be difficult to implement under the current circumstances. Therefore, the decision to call off the show seemed the need of the hour to protect exhibitors, visitors and partners from such an uncertain situation.
Mr. Bhupinder Singh, the CEO of bC Expo India Pvt Ltd. said: "We have taken this decision after considering all the facts as we know them today and the responsibility we hold towards our stakeholders and the global business community. Both the uncertainty regarding the safety of our stakeholders and exhibitors and the return on investment pushed us to take this tough call."
The decision was supported by Mr. Arvind K. Garg, Chairman, bauma CONEXPO INDIA—Task Force and Executive Vice President and Head, Construction and Mining Machinery Business at Larsen & Toubro Ltd: "It would not have been a wise decision to carry on the show despite recognising the challenges at hand. As responsible members of the industry, this crucial decision will help to safeguard the stakeholders from the uncertainty of the situation and will help the industry to become more resilient in the face of adversity. We are unable to promise our industry, the exhibitors and our customers the high standards, that they expect from us at bauma CONEXPO INDIA. We promise all stakeholders a great show next year and count on their support, as always."
Mr. Sandeep Singh, President of Indian Construction Equipment Manufacturers Association (iCEMA) and Managing Director, Tata Hitachi Construction Machinery Company Private Limited supports bC Expo India Pvt. Ltd.'s decision and states: "While it is unfortunate that the show will not be held, we at iCEMA are still in complete support of this well-thought decision. We will continue to lend our unreserved support to bauma CONEXPO INDIA 2022. These times demand our ultimate understanding, and we will assist the construction industry through thick and thin."
Mr. Bhupinder Singh adds: "We have tried to arrive at the best decision after in-depth consultations with our partners and stakeholders across the industry. We thank all of them for their constant support and we are certain that the next edition will happen in 2022 with much more zest and vigour.