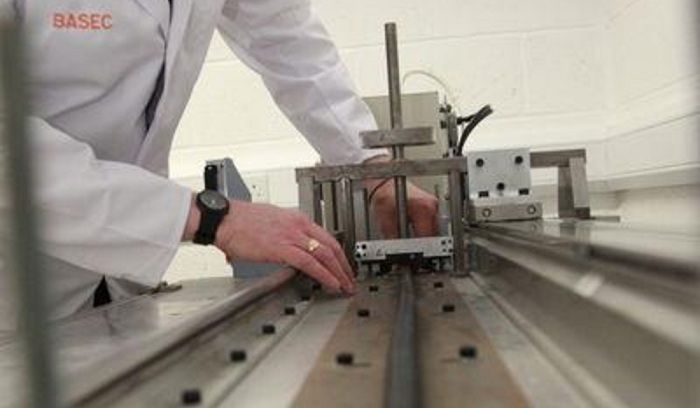 As any business does, cable manufacturers seek growth opportunities. To facilitate this, they often investigate whether to enter new markets or geographical regions around the world by promoting their cable products, in order that the products are selected for installation in high-profile projects. When a manufacturer is not well-known, those responsible for specifying cable products may not seek their support, and therefore those newly entering the market or tender opportunity may be unlikely to be successful in their bid, unless they offer some other significant competitive advantage.
Cable manufacturers can achieve an edge by gaining independent product approval and certification through BASEC. As a cable testing and certification body that has approved cable products installed in many high-profile buildings around the world, BASEC approval paves the way for manufacturers to access and break into new markets to realise new opportunities. While specific requirements for some markets and projects will vary, gaining product approval provides cable manufacturers with a broader range of options for commercial growth, when opposed to just concentrating supply to one sector or region. For example, a cable manufacturer may decide they would like to grow their business in the renewable energy sector as a sustainable alternative to fossil fuels used in power generation. A third-party approval of products used in these industries could be the differentiator needed, against a competitor, in order to win the deal.
BASEC approved cable is being specified all the time, and in many high-profile projects. The Jewel of the Creek, in Dubai, is a key example of one of the most prestigious mixed-use developments that has written into the specification that BASEC approved cable products must be used. Once construction is completed, it will comprise of a convention centre, a 17-storey luxury hotel, a 17-storey four-star hotel, eight 19-storey apartment buildings, three 17-storey office towers and four 19-storey serviced apartment buildings. The development will cover a plot of 123,955 sqm and has been described by the Roads and Transport Authority (RTA) as "a landmark tourist destination adding further prominence to the city and the tourist profile of the area".
National Cables Industry (NCI) is one of the main manufacturers which have supplied cable into this project. NCI has a range of cable products that have been through BASEC product certification and have been rigorously tested to ensure they meet the requirements of a range of standards, including: BS 5467, a standard used to test and evidence compliance of low voltage armoured power cables. One of the tests required in this standard is the abrasion test, which is designed to determine whether the sheath of the cable will withstand abrasion during the laying operation. This is assessed by passing a vertically loaded steel angle over a cable sample 50 times in accordance with BS EN 60229. In a development like the Jewel of the Creek, cables often need to be buried underground or embedded in concrete ducts, therefore it is important to ensure they demonstrate the levels of durability required at installation.
As a preferred testing and certification partner to the worldwide cable industry, BASEC approved cable products can be found in many locations where utilities and power supplies are required. Another example, the Grade II*- listed landmark Central Library in Manchester, UK, has had BASEC approved cable products installed. The library was built in the 1930s and refurbished between 2010 and 2014. It is the second-largest public library in the UK, serving a city with a population of almost 2 million people. As listed buildings often require refurbishment to meet modern standards, improving quality and safety and particularly increased fire performance is a criterion high on the agenda. To ensure any risk to public safety would be minimised in the event of a fire, Prysmian supplied 16,000 metres of BASEC approved low smoke, zero halogen and flame-retardant cable for installation. Cable of this design is often tested to the requirements of BS EN 50525-3:-41:2011, a standard used to verify the quality of cables with special fire performance characteristics. One of the tests required in this standard is the single flame test specified in BS EN 60332-1-2, which assesses the resistance of a single cable to a 1kW flame application. The flame is applied for a specified time period (determined by the diameter of the cable) and the total length of the char is measured when all flaming has extinguished to see how far the flame has spread. This test is essential for verifying how resistant the cable product will be in the event of a fire. Cables are installed all around buildings, which creates a potential path for fire to spread. Installing poor-quality cable may result in the fire spreading faster, causing more damage to facilities and increasing the risk to public safety.
There are many projects both large and small, modern and historic where BASEC approved cable products have been specified for installation. Whether a manufacturer is tendering for business in the Middle East, Africa, or anywhere else in the world, the value of BASEC approval should not be underestimated. When a cable manufacturer has no presence within a particular sector or region, BASEC approval could be the mark of quality that opens the door to achieving greater levels of commercial success. Many end users are bound by regulators to seek out third party certifications to ensure the cable products specified and used are compliant. A demonstratable certificate of approval is a tool by which quality can be proven to build confidence that the products purchased have met the relevant industry standards for quality.
For cable manufacturers seeking to gain access to new markets and meet the requirements of the end user, partnering with BASEC provides a competitive advantage in the form of a highly recognised cable testing brand. BASEC is trusted around the world as a preferred testing and certification partner, used to verify cable quality. For over 45 years the BASEC mark has been a symbol of reassurance for those manufacturing, specifying and installing cable.
Through comprehensive product testing and management systems approvals, registered stockist and control cable certification schemes, BASEC provide purchasers and specifiers with the peace of mind that the cable they install is compliant, safe, fit for purpose and will provide many years of reliable service