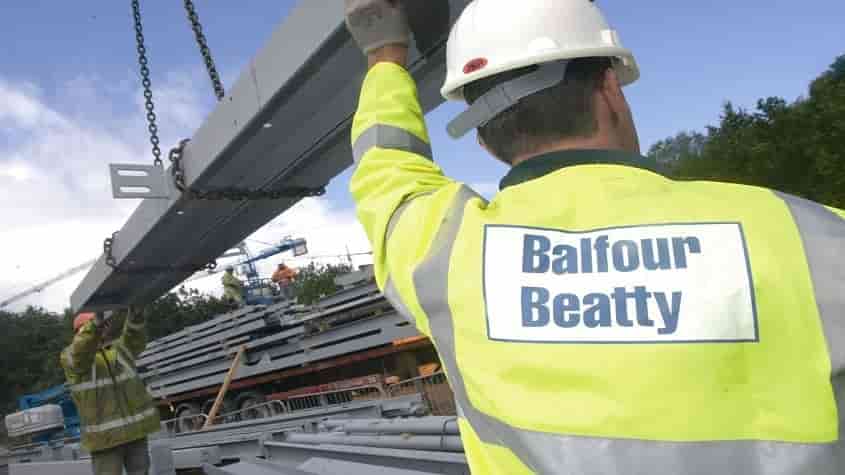 Balfour Beatty, the international infrastructure group, has reached a key milestone in the first phase of its Perth Transport Futures project with the steel beams to support the new road bridge on the A9 dual carriageway now in place.
Balfour Beatty's workforce worked through the night for three consecutive evenings to lift the three 103 tonne beams into place, ensuring minimal disruption to road users.
Balfour Beatty is undertaking the works on behalf of Perth and Kinross Council under the Scape National Civil Engineering and Infrastructure Framework. On completion, the project will see the creation of a new junction on the A9 dual carriageway, as well as a new link road. This will enable access to development land to the west of the city and support growth in Scotland's third busiest region.
At project outset, Balfour Beatty committed to making a sustainable contribution to the local economy. To date, the company has engaged with over 50 local suppliers and subcontractors and provided new work opportunities to ten local residents, including four previously long-term unemployed people. Alongside its community engagement programme, Balfour Beatty has actively sourced all of its steel from British manufacturers, with over half originating in Scotland.
Hector Macaulay, Balfour Beatty's Regional Managing Director for Scotland, said: "We are delighted to have reached this key milestone on the Perth Transport Futures project, and in doing so, to have made a significant contribution to the local economy and community.
"We appreciate the patience of the travelling public during this phase of the works and look forward to seeing further visible changes taking place over the coming months, providing Perth and Kinross Council with the vital infrastructure to enable their exciting regional growth plans."
Councillor Colin Stewart, Convener of Environment, Enterprise & Infrastructure for Perth & Kinross Council, said: "It is good to see that significant progress continues to be made with the A9/A85 junction improvements and new link road to Bertha Park. Now that the steel bridge beams are in place this project is really beginning to take shape."
Media enquiries to:
Vivienne Dunn
Balfour Beatty
+44 (0)207 963 2150
Vivienne.Dunn@balfourbeatty.com
www.balfourbeatty.com