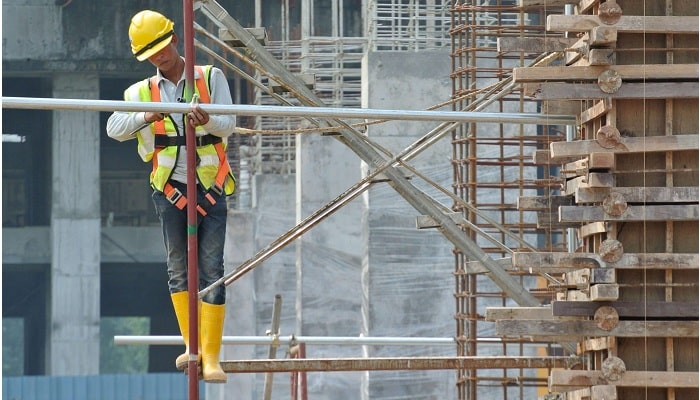 Balfour Beatty and MSite have adopted an innovative mobile phone application to improve workforce safety across 60 of its sites. Downloaded directly onto employees' mobile phones, the app provides each employee with a digital identity, enabling contactless entry to site using biometrics.
The technology also reduces the need for employees to touch surfaces when entering sites, as well as collecting data to accurately monitor attendance levels.
The app uses Bluetooth to alert users when they come within two metres of another device, helping the workforce to adhere to Covid-19 social distancing measures on site.
It app gathers data to help identify potential activities which require closer working, allowing operations to be planned in advance to either remove or mitigate this risk in line with Balfour Beatty's Covid-19 Site Operating Procedures.
The app was first launched in July 2020 on Balfour Beatty's £85m student accommodation project at Vine Street, London.
At the moment, 60 Balfour Beatty projects are now utilising MSite, including Highways England's M4 Junction 3 – 12 improvement scheme and A63 scheme in Hull.
Deploying technology on a mass
Chris Johnson, Balfour Beatty chief technology officer, said: "The Covid-19 pandemic has catapulted us into a new digital era as we have adapted with agility to introduce and embed new ways of working.
"This application combines Balfour Beatty's unrivalled knowledge of the construction industry with MSite's specialist digital insights and ability to rapidly deploy technology on mass.
"This application will ultimately contribute to keeping our employees safe and is a paradigm shift in digitising site operations to improve productivity through streamlined processes."
Neil Norman, MSite chief executive officer, said: "We are excited to be embarking on this epic workforce digitalisation journey with Balfour Beatty.
"The construction sector is at a pivot point in the adoption of digital workforce technology and it is refreshing and encouraging that the UK's leading infrastructure group is embracing our technology with gusto, further demonstrating Balfour Beatty's commitment to continuous improvement through innovation.
"The new data insights MSite will provide will no doubt support their desire to maintain their top position in the market."
By September 2021, Balfour Beatty plans to have rolled out the MSite application across all UK sites.