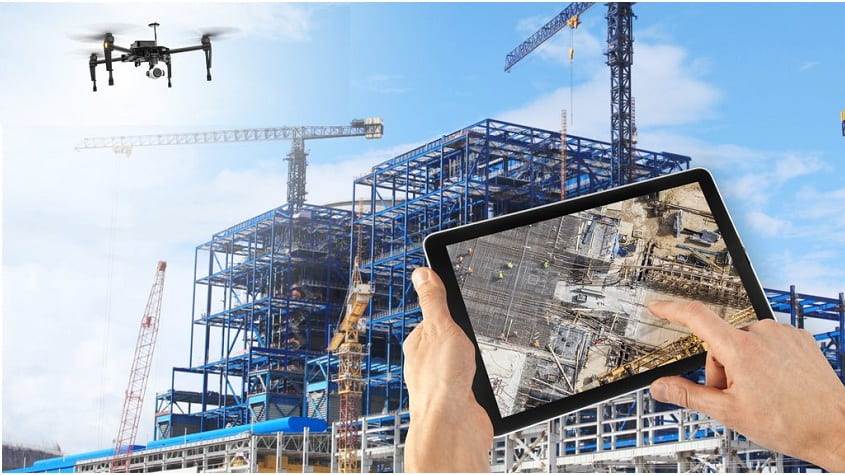 Atkins has been appointed to undertake monthly drone flights across Hinkley Point C, to provide survey data on the nuclear power stations' ongoing construction.
Once a month, Atkins is using a multi-platform approach to survey the 180-hectare site, deploying its fixed-wing Wingtra drone to survey the entire site and multi-rotor drones to conduct localised surveys.
With Extended Visual Line of Sight (EVLOS) permission granted by the Civil Aviation Authority earlier this month, Atkins can conduct the survey from up to 650ft above ground level, within a range of 1.5km from the drone pilot.
The increased altitude afforded by the EVLOS certification is particularly useful at Hinkley Point C, home to the world's biggest crane at 568ft, which exceeds the standard drone surveying altitude permissions.
All flights will comply with Civil Aviation Authority regulations on the use of drones at restricted installations.
The high-precision data collected will report on the as-built state of the site and will enable progress monitoring and non-conformance detection, while also supporting informed decision-making on stock management and road planning.
With data captured using cutting-edge technology, the use of drones will increase the speed of data capture and the fidelity of the data, while also ensuring that the impact to site operations is kept to a minimum.
Charlton Bland, digital survey lead at Atkins, said: "Conducting drone surveys at Hinkley Point C is a great example of how we are pairing our engineering expertise with the latest technology and digital workflows."
Adding: "The data we collect via the drone survey will help support the safe construction of this nuclear power plant, which is expected to play a central role in the low-carbon energy future of the UK in decades to come."