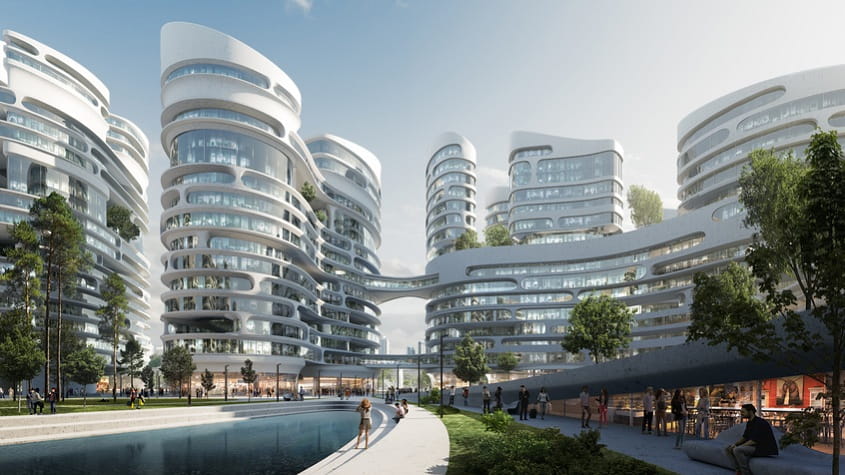 UK-based development company Argent Related, along with Barnet Council has unveiled its vision for the £5bn Brent Cross Town in London, UK.
The 180-acre North London neighbourhood site will be a new park town for London and will be transformed into an accessible town centre that will support the changing demands of modern life in a post-Covid world.
The new development, previously known as Brent Cross South, comprises 50 acres of parks and playing fields along with 6,700 new homes for sale and for rent.
It also includes three million ft2 of new office space which will create a business ecosystem for nearly 25,000 employees.
Argent Related is planning for 150,000ft2 of indoor sports facilities in the new development to provide traditional and emerging sports.
Brent Cross Town will include restaurants, retail along with local amenities and services, leisure, culture and events. It will also have student accommodation and will include the redevelopment of three local schools.
It is in 12 minutes distance to Central London and has immediate access to the M1 and five major airports within one hour.
The company has commenced the early enabling infrastructure works at the project this year with the first phase of homes and offices expected to be occupied from 2024.
Barnet Council leader Councillor Daniel Thomas said: "Connected by the new Brent Cross West Station and with an ambition to create 25,000 jobs, excellent schools, and world-class facilities, Brent Cross Town will ensure our new and existing communities thrive.
"The protection and enhancement of acres of existing green space provide the unique opportunity to create an area that has health, wellbeing and sustainability at the heart of its design.
"Brent Cross Town is the most ambitious development project the borough has ever seen, and it comes at a time where the coronavirus has changed the way we think, feel and what we want from the place we call home."