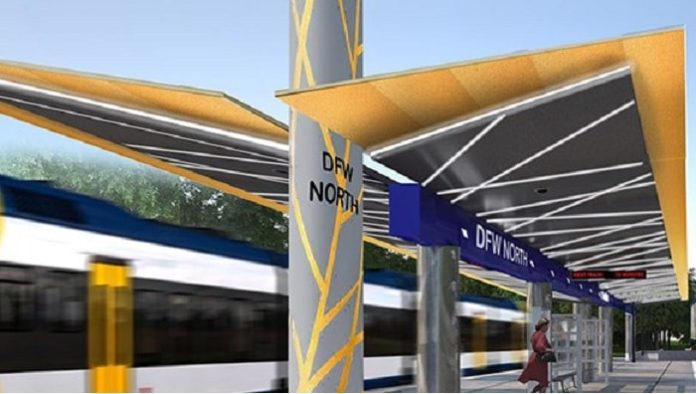 A joint venture between Walsh Group subsidiary Archer Western and Herzog Contracting Group has been selected by the Dallas Area Rapid Transit (DART) for a $783m (£598m) contract to design and build the Cotton Belt commuter rail line in Texas, US, with assistance from lead designer Jacobs Engineering.
The 26-mile Cotton Belt line will stretch across North Texas from Dallas Fort Worth International Airport (DFW) to Plano, and will connect northern areas of Tarrant, Dallas and Collin counties.
Cotton Belt will include 10 stations in Dallas, Carrollton, Addison, Richardson and Plano, in addition to interchanges with three DART LRT lines: The Red/Orange Lines in Richardson/Plano, the Green Line in Carrollton and the Orange Line at DFW Airport.
In addition, at DFW Airport, the project will connect to the future Fort Worth Transportation Authority TEXRail Regional Rail Line to Fort Worth, which is under construction, and provide access to the DFW Airport Skylink People Mover.
Approved in October 2006, the DART 2030 Transit System Plan (TSP) has identified the Cotton Belt Corridor as a priority project.
In 2016, DART advanced implementation of the Cotton Belt to 2022 in its FY2017 Twenty-Year Financial Plan.
The Cotton Belt Corridor alignment traverses seven cities – Grapevine, Coppell, Dallas, Carrollton, Addison, Richardson and Plano.
The primary purpose of the project is to provide passenger rail connections and service that will improve mobility, accessibility and system linkages to major employment, population and activity centres in the northern part of the DART Service Area.
Archer Western heavy civil division president David Casey said: "North Texas is booming, and this reliable, local transit option will be a welcomed addition for many residents.
"We are thrilled to partner with DART and connect the communities of North Texas via Cotton Belt's high-quality transit service."
Archer Western and Herzog are also delivering transportation infrastructure across the Dallas/Fort Worth region.
They are constructing the TEXRail, a 27-mile commuter rail project for Trinity Metro extending from downtown Fort Worth into Terminal B at the Dallas/Fort Worth International Airport.
Archer Western is also building a new DFW Terminal B station, the terminus for TEXRail.
Construction on the Cotton Belt line will begin in 2019 and is expected to be completed in 2022.