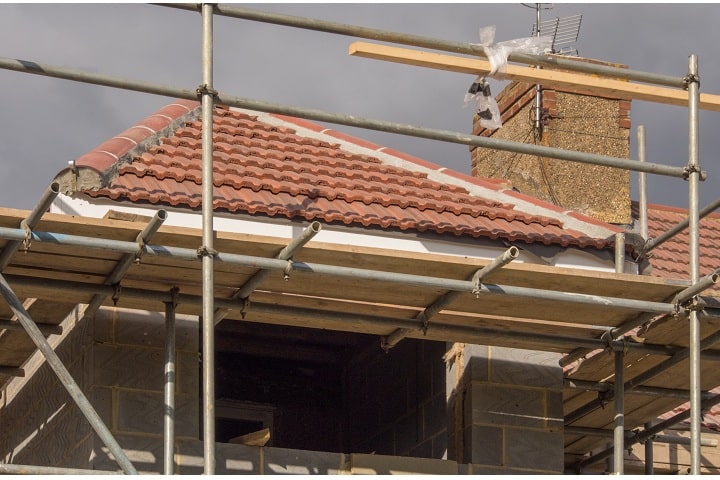 Actis Boost R Hybrid Roof, an insulated breather membrane designed specifically for roofs, is coming into its own as energy prices continue to soar
Boost R Hybrid Roof is proving extremely popular with specifiers and builders looking for an easy-to-use and thermally extremely effective way of eliminating condensation and preventing moisture from entering the building.
The new energy price guarantee means payback periods on insulating a roof are as few as three years. With more than 25% of the UK's traditional housing stock more than a century old, Actis sees a rise in interest as builders help homeowners stem the heat leaching from older homes. And changes to Part L are making it a popular choice for the new build market.
Boost R Hybrid Roof is quick and easy to install
The CE-marked product, aimed at both the new build and refurb market and used on the cold side of roofs, is an evolution of Actis' popular Boost R Hybrid.
In an existing building, it's a case of removing the tiles, laying it over the timber rafters and stapling them in place. Boost R Hybrid doesn't require any special cutting tools, eye or respiratory protection and there's hardly any wastage.
Because it's thin it doesn't take up much room to transport, and it's light and easy to carry up and down ladders and scaffolding. The two Boost R Hybrid products also have the highest thermal resistance of any insulating breather membrane on the market and are extremely cost competitive.
Boost R Hybrid Roof, which comes in larger rolls, covering 15sqm, contains four special features which set it apart from its sister product, with the two changes making the most difference to the user experience being the addition of a lap and the inclusion of built-in adhesive tape.