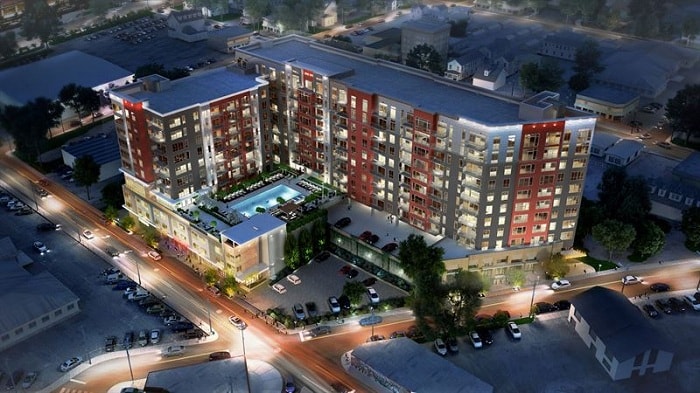 Acorn Property has announced a £390m residential development drive across the South West, which will provide 821 homes and add to the Group's £1.2bn development pipeline
As part of the £390m development drive, Acorn will deliver new homes in Wiltshire, with a combined value of £30m.
One site in the village of Urchfont has planning permission for 13 new homes; the second, a site on the edge of the Cotswolds village of Sherston will, subject to planning, see Acorn build up to 45 detached homes plus a new doctors' surgery, and the potential to extend the local school.
The group also has a wide range of further sites in the South West at various stages of the planning process including sites in Cornwall, Devon, Somerset, Bristol and the Cotswolds, and are actively engaged in negotiations on further sites across South West and South Wales.
Acorn is undertaking this major development drive as a result of record sales success and completions in 2021. Last year, the company had a record £158.85m of sales completions – 281 homes sold; up 267.6% on the 105 completions (£64.4 million) in 2020.
The 2021 sales completion figure equates to an average of 23 completions per month, or over 5 a week.
The group also has a commitment to lower the carbon footprint of their homes
Melanie Omirou, executive group managing director at Acorn commented: "2021 saw the launch of Acorn Green, our commitment to the implementation of the best possible design and technology to further drive down the carbon footprint of our homes: our scheme at Urchfont will move the dial for all Acorn development activity and is set to be an exemplar scheme.
"Acorn Green is a natural progression of our commitment to creating unique quality environmentally conscious developments and homes."
She adds: "Although both Brexit and COVID-19 have caused all businesses great difficulties over the last few years, we've achieved record sales completions in 2021.
"To help meet future demand we've been on a major residential site acquisition and development drive, with £390 million (GDV) of new schemes now in the pipeline providing 821 new homes. This is in addition to numerous other schemes in the pipeline, a number of which are already in the process of obtaining planning.
"We believe there has been a permanent change to the supply and demand balance throughout the South West. This, coupled with buyers' demands for more environmentally responsible homes and our Acorn Green commitments drive our continuing plan to expand our business to meet home buyer's needs".
'Enabling buyers to enjoy a healthy lifestyle'
Melanie Omirou concludes: "Covid-19 has certainly brought strong buyer focus on the value of outside space, and we continue to see buyers seeking to secure homes in rural, coastal and suburban locations.
"Acorn has projects in urban locations such as London, Bristol and Exeter, and a strong pedigree for village, rural and coastal projects. Our 'different by design' ethos, which underpins the creation of all our schemes, has enabled us to capitalise on the rising demand for homes and locations that enable buyers to live and enjoy a healthy lifestyle."