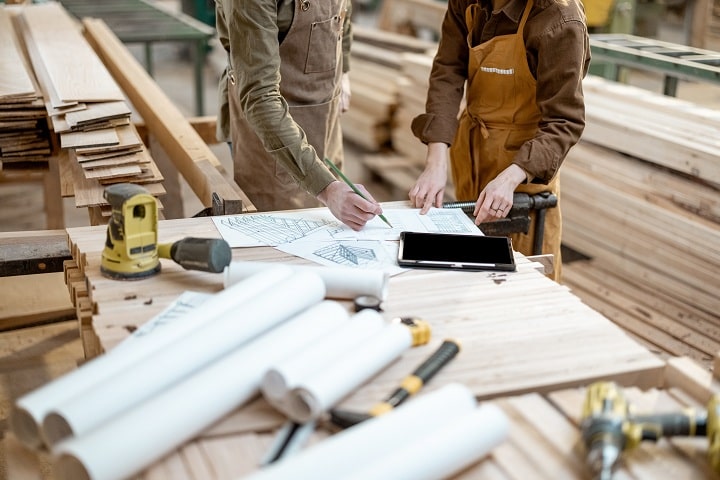 If you're in the woodworking business, one of the tools to improve your efficiency is a panel saw. This product review will look into the Maksiwa BMS.3200.IR Panel Saw. Its design allows for clean and high-precision straight or angled (aka miter) cutting. Read on before deciding if the Maksiwa Panel Saw is for you.
Dimensions
Weight – 1,470 lbs
Length – 135" to 192"
Width – 135" to 280"
Height- 65"
Sliding table length – 126"
Fixed table – up to 52"
Capacity and Design
The Maksiwa sliding table saw is made to deliver high-precision cuts on wood-based products. It has a max cut depth of 100 mm or 4 inches. This sliding panel saw can handle longitudinal and crosscutting jobs. For angled cuts, you can adjust the blade saw on the Maksiwa BMS.3200.IR from 0 to 45º.
Why Buy Maksiwa?
Maksiwa International Inc. is a Florida, USA-based company. For nearly 40 years, Maksiwa focused on manufacturing machinery in the woodworking segment. Their range includes sliding panel saws, edgebanders, band saws, resaws, miter saws, and rip saws.
The company continues with its mantra of 'Helping Woodworkers Realize Their Dreams.' From making woodworking equipment for small cabinet shops, Maksiwa now distributes woodworking machinery throughout North and South America, Europe, and Africa.
Features Of The Maksiwa Panel Saw
When buying woodworking machinery, don't just look at dimensions and design, but also dig into its features. With that, here are some of the highlights of the Maksiwa BMS.3200.IR Black Edition panel saw:
Main table – 52" max-width with main table lock that can lock and unlock the movable table
Support table – cast iron table
Aluminum table guide – includes a ruler and allows adjusting the workpiece into the operator's desired position
Rear extension table – added work area with a guide ruler fixed on the table guide for cutting multiple pieces at precise measurements
Mobile arm and table guide – expands the cutting range, and enables crosscutting and working on larger pieces
Control panel – includes a digital display featuring the angle of the blades, and five buttons (POWER button, green button ON for main blade and another ON button for scoring blade, red OFF button for blades, and red safety STOP button)
Wood panel clamp/stopper – locks the workpiece in place on the movable table; includes a magnifier to better view measurements.
Blade tilt control handle – allows cross cuts
Adjustment handles – include adjustment table handle, adjustable table guide, blade height, and scoring blade adjustment handles.
Dust collection port – includes upper and lower dust collector to collect sawdust and residues.
Safety features
Blade protector cover – prevents splinters, as well as keeps the work area sawdust-free
Panel pushing handle – pushes the wood safely hands-free
Emergency main power switch – single switch to turn off machine and control panel
Benefits Of The Maksiwa Panel Saw
While those into DIY woodworking projects may not need such a big workhorse, furniture and cabinet makers would find a tool like the Maksiwa BMS.3200.IR is a bang for the buck.
Here are some advantages to owning this equipment:
One-person operation
Cut accuracy
Safety
Fast and simple changing of saw blades
Adjustable setup for different cuts and angles
Supports cutting of frames, boxes, and four-side pieces
Chip-free edges
Supports extended periods of heavy work, powered by 5 HP main motor.
Can cut long parts with the extra support of trestles or anything similar to prevent damage
Electrical options – consult with a technician to choose between 110v, 220v, and 380 volts, and a scoring blade speed of 3,400 to 8,000 RPM
Possible Drawbacks Of Maksiwa Panel Saw
These points for reconsideration may vary in importance among users. Depending on your priorities, here are some things you should also know before purchasing this machinery:
Assembly – Qualified and trained personnel are to conduct the electrical installations of the equipment. Meanwhile, the estimated completion of assembly is six to seven hours.
Limitations – Maksiwa recommends using their panel saw to cut medium-density fiberboards (MDFs). It's not recommended for use on non-wood-based or other non-ferrous materials.
Maksiwa doesn't recommend multi-piece cutting. However, they teach how to safely conduct this job by securing each workpiece onto the table or guide.
Noise level – 76.5 decibels when turned on and up to 110 decibels with the exhaust system on. Furthermore, the location of the equipment and the materials used may affect the noise level.
Maintenance – Since this equipment includes a dust collection port, this component needs routine cleaning after every work cycle. A vacuum cleaner and air compressor may be necessary for proper upkeep, as well as weekly lubrication of the moving parts of the machine. Also, at least every three months, it'll require the use of an electrical cleaner.
Additional equipment – Aside from the cleaning equipment, the manufacturer also recommends the use of a surge protection circuit breaker to prevent short circuits.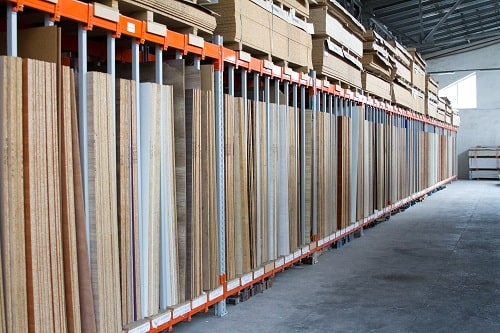 Warranty
Maksiwa offers a two-year manufacturer's warranty on the parts and workmanship of its BMS.3200.IR saw panel. The warranty excludes the motors, belts, electrical equipment, and other third-party manufacturing equipment. Defects on such are subject to warranties offered by the respective manufacturers. The warranty also excludes technical visits for adjustments and cleaning of the machine due to normal wear.
The machine owner is responsible for workplace adaptations of the machine. The warranty will not cover any carelessness, misuse, or mistreatment of the equipment leading to malfunction.
It's best to instruct operators on how to properly use such equipment and heed construction safety advice. Lack of proper maintenance, damage by flooding, outages, or unsuitable environment, removal of safety features, and any alteration to the equipment will further void the warranty.
Customer Reviews
BMS.3200.IR customer reviews on the Maksiwa website are one in appreciating the design, size, and professional installation of this equipment. Once set up by their team of professionals, the equipment is ready to start working. Their team will also fully explain the proper use of the panel saw. One customer review noted how this equipment is highly resistant. In a video, the same customer revealed how the once-intimidating-looking equipment became a breeze to work with after the team explained how it works.