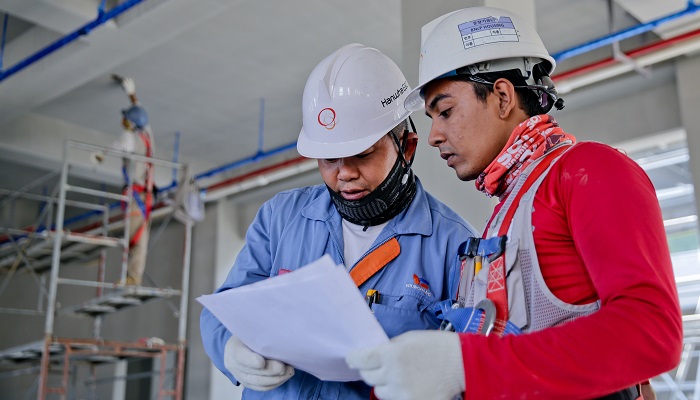 Every construction manager hopes to work and have a successful construction project. However, you cannot achieve a construction project with little effort as it requires commitment. A successful construction project is measured based on resources, costs, and time spent. A construction project requires you to have goals that align with the work at hand, from planning to control. 
1. Assign Tasks
Be sure to delegate and assign duties that align with each person's skills. This will ensure each person meets their deadlines and keeps the timeline consistent with other people. For instance, construction has different sectors, such as laying the foundation and bringing the structure off the ground, plumbing, electricity installation, and roofing. Since a construction project is systematic, each assignment should be allocated time without delaying the next task.

2. Schedule Construction Process
Every project must follow a well-stipulated schedule to ensure each task is completed on time. When creating a timeline, time for the unexpected, such as bad weather, supplier delays, or crew wages, should be allocated. This will help in measuring the success of the project goals. Proper scheduling is essential in allocating finances to be released for a certain task.
3. Contracting
A contract should be well-defined with a clear outline of the scope of work, terms of payment, and other project details. There should be an agreement draft that defines the required project expectations and an understanding that suits all the parties involved. Contracting often happens between a construction company and the building owner.

All applicable particulars of the construction should be incorporated in the agreement to avoid any discrepancies that may arise. You may consult a lawyer to ensure that all written in the contract is legally binding. These requirements apply to suppliers, subcontractors, and all other people involved with the project. 
4. Appropriate Project Management
You may hire a construction project manager to oversee pre-construction planning and the procurement stages to ensure the construction uses resources wisely in necessary purchases. Therefore, hiring a trustworthy and credible company will ensure your structure will be sustainable for years. A skilled construction project manager points out possible mishaps in the pre-construction phase because slight changes in the project's design when it starts will cause problematic issues to the project's progress.
5. Adequate Financing
All contractors can be overwhelmed by financing a construction project, especially when the project is complex. If you cannot fully fund the project, there are available funding options that can come to your rescue. Investors and lenders with favorable terms and interest rates would be best. When considering your funding options, check out banks, credit unions, or investors. Carefully weigh each's pros and cons, then choose the best fit for your budget. Be careful of inflated interest rates that may overburden you with payment. 
Endnote
A project is defined as successful if it meets the expectations set from pre-construction planning to completion. Structures from a completed project are sustainable and functional. However, consult and hire professionals to oversee the project. Make sure your designs are modern, as they attract occupants more.