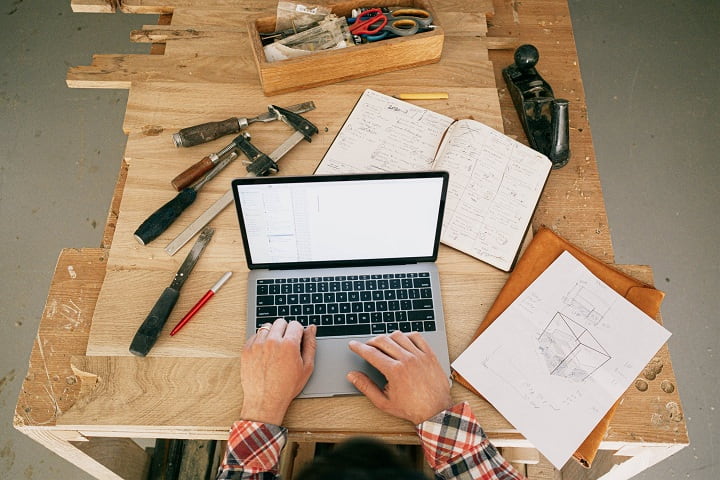 Construction is regarded as one of the top industries for startups. Deciding to start your own construction company can be very exciting, but also an overwhelming experience if you are new to the industry. With so much research to do and paperwork to complete, it is easy to get lost in the administrative details and not be able to launch your business effectively.
Therefore, it is important that you first learn what goes into starting a construction company and then come up with an effective marketing strategy that sets your business apart. By drafting the right construction company business plan, you will be taking your business idea from dream to reality in no time.
Because the process can be long and time-consuming, we have created the ultimate guide you can rely on to get your company off the ground successfully. Here are five steps you should take to start your own construction business.
Prepare your headquarters
While many construction companies start up in the owners' home, eventually you will want to have official headquarters to base your operations. This includes finding an adequate office space for your administrative staff as well as a large warehouse or property to store your equipment.
If you are thinking about building your own storage, then it is crucial that you do it right so you can launch your business successfully. From choosing a location that suits your needs to hiring a dedicated project management team consisting of construction engineers, builders and professional gutter companies to protect your warehouse from damages, there are several important practices that go about creating a warehouse.
Register your business
Registering your business is basically the first step toward making your construction company real. Although there are a few ways to do it, the most common option for startup entrepreneurs is to form a limited liability corporation (LLC).
It is a business structure that offers the personal liability protection of a corporation with the pass-through taxation of a sole proprietorship or partnership. It is the simplest way of structuring your business as it protects your personal assets in case your business goes into debt or faces legal issues.
However, the biggest drawback to registering as an LLC is the limited potential for raising investment funds which is why many owners decide to register their business as a corporation.
Acquire permits, licenses and insurance
After registering your company, your next step is getting your licenses and permits in order. Depending on your state laws, the location of your business, the size of your company and the type of construction you plan to do, you will need several important certifications to operate legally.
For example, if your business includes work like carpentry, painting or roofing, you will need to acquire a specialty contractors' license for that work.
Also, don't forget to obtain insurance to cover different aspects of your business like property assets and employees to stay protected in case of an accident or emergency. Common insurance plans you need are general liability insurance, property insurance and workers' compensation insurance.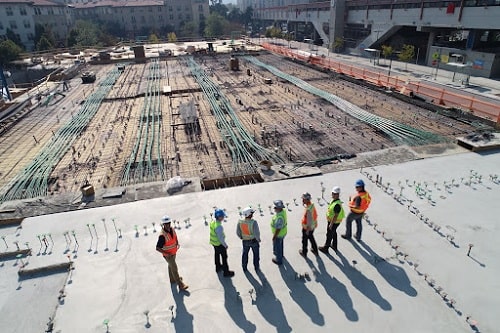 Get the funding you need
As a startup construction company, chances are you will need funding in order to rent or purchase the equipment and supplies necessary to begin work. Luckily, there are several types of funding available for upcoming businesses and these include:
Small business loans which offer low interest rates, generous terms and a wide range of loan amounts

Working capital loans which are designed to cover daily operations like payroll and other operational expenses

Purchase order financing which offers upfront cash to buy materials and supplies necessary to fill a contract

Vendor financing which allows a company to negotiate longer payment terms with a supplier

Equipment loan which provides financing for a company to lease or buy major equipment
Grow your business
After getting your construction company off the ground, your next step is growing your business. This doesn't only include rolling out construction marketing to make your business visible to customers and clients via websites and on social platforms, but also making connections along the way and maintaining your reputation.
One way of achieving this is being honest and communicative. Every time you take on a new client, be upfront about everything in order to avoid misunderstandings or problems later on. It is advised that you don't make any verbal deals, but instead have everything in writing so you can protect yourself, your company and your client.
Final thoughts
There is no question that starting a construction company can be a time-consuming and overwhelming process, especially for upcoming entrepreneurs. However, that shouldn't be discouraging because with the right business plan you will be able to ensure that you are building your company on a solid foundation.
From finding a home base for your business to acquiring all necessary certifications and securing your finances, there are several important steps you need to take to launch your construction company successfully.  
If you need help along the way, refer back to our guide and follow the steps to build a successful construction startup.