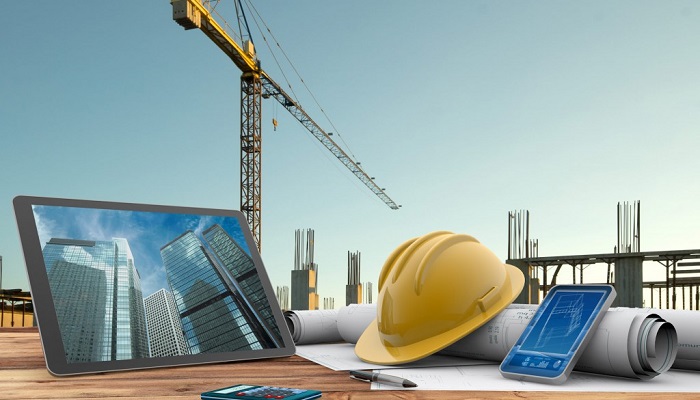 World Construction Today – The year 2022 has been uneven for the American construction sector.
Although inflation and interest rates skyrocketed during the past year, contractors remained upbeat despite the unstable business situation.
In 2022, inflation was a significant worry because it reached a 40-year high in June. It was fueled by continued supply chain bottlenecks caused by pandemic stress and Russia's invasion of Ukraine. As a result, the cost of essential building supplies like cement, diesel, and asphalt increased. In a generally competitive job market, the sector likewise struggled to recruit enough personnel.
On the other hand, backlog continued to be solid, even though it turned negative in October for the very first time in more than a year. What is ahead for 2023 is the key question on the minds of industry experts in construction as the new year draws near. Leading construction economists claim that the indications are muddled, just like in 2022.
Here are five important signs and what they indicate for contractors in the upcoming year.
The upward trend in architecture billings is disrupted
—————————————————————————————————————-
Contractors are more likely to be busy when architects are. The American Institute of Architects' Architecture Billing Index serves as a predictor of future non-residential structures spending nine to twelve months from now. ABI values above 50 suggest an increase in billings.
The ABI was positive in 2022 up until October, when it began to decline rapidly. That might be a sign that industry-wide inflation and recession fears are finally starting to materialise; as a result, there might be fewer construction jobs available around the end of the next year.
Anirban Basu, chief economist for Associated Builders and Contractors, asserted that despite the economy, construction will probably remain robust in the upcoming year due to the industry lag. If the economy does indeed face a recession in 2023, Basu added, for many contractors, 2023 does not stand to be the tough year, it's more likely to be in 2024 or 2025.
Construction backlog is still present
The findings of the member poll conducted by ABC calculate the backlog in construction in months.
—————————————————————————————————————
A good indicator of contractor confidence is the number of new projects. The backlog for the sector has increased over the past year, but it decreased in June and July and again in October from the month before. Even so, it's 0.7 months longer than the same time last year.
While infrastructure and heavy industrial projects continued to experience expansion, the backlog in the commercial and institutional sectors experienced its biggest monthly reduction since July 2020 in October. According to Ken Simonson, chief economist at the Associated General Contractors of America, these latter industries are anticipated to continue to be strong performers in the upcoming years as federal funding is poured into them.
As funding from the IIJA begins to be given and contractors begin working on those projects, Simonson said that he predicts a major lift in infrastructure spending in 2023. Additionally, manufacturing construction is continuing to pick up, particularly for semiconductor manufacturing facilities, electric vehicle, battery, component, and battery charging manufacturing facilities, and the start of alternative energy projects supported by tax credits and other incentive schemes contained in the Inflation Reduction Act.
Material costs are still erratic
—————————————————————————————————————-
The supply chains have continued to be impacted by COVID-19 and inflation, which have crippled the industry and caused material prices to fluctuate drastically. While the cost of timber and plywood was a major problem at the outset of the year, it has now subsided, and contractors are now having trouble with the price of cement and diesel. Contractors find it challenging to plan projects because of this volatility, which hasn't been consistent across all building materials.
Simonson anticipates that for some products, price increases and shortages will subside while others will continue to be unpredictable. Given that the country hasn't increased cement production since 2009 and that demand is rising, particularly due to infrastructure projects, Simonson predicted that shortages of cement and concrete products would persist.
There is still a labour deficit
—————————————————————————————————————-
The construction industry has been having trouble finding enough labour, and pending federal expenditures are expected to only increase demand. According to Basu, the multi-year federal investment may also motivate individuals to enter the construction business by assisting them in developing a positive long-term professional outlook.
The labour market has been a persistent problem in recent months, and while Bureau of Labor Statistics statistics indicated more construction jobs were created and fewer workers left their jobs in October, the number of unfilled positions increased in November.
The industry may gain from additional job seekers when the wider job market shows symptoms of deterioration. Nevertheless, incoming federal expenditures is expected to maintain a high need for construction employees. With high job vacancy rates and growing wages extending into the new year, Simonson anticipates that a lack of workers will continue to be the biggest difficulty for the majority of contractors.
Input cost increases for construction
—————————————————————————————————————-
Contractors' profit margins have been impacted in 2022 by inflation, high wages, and other price hikes. Input prices, or the cost of materials, labour, and other project expenses, have not kept up with final project costs or the amount billed to the owner over the past year. However, for contractors, both indicators are moving in the right direction.
According to Simonson, supply chain bottlenecks and selective cuts in material costs will likely occur in the upcoming year. However, despite some relief for builders, Simonson still anticipates that construction input costs will continue to rise faster than general consumer prices. The good news for contractors is that rising bid prices show homeowners are willing to pay more. Despite the restrictions on contractors' income, JLL believes that they should be able to make projects profitable.
Recessionary fears are anticipated to thwart the rate at which costs are passed on, even though the input-bid spread will finally be covered, according to JLL's 2022 H2 Outlook study. However, the lengthy nature of many projects, especially those funded by the IIJA and involving significant infrastructure, are expected to present enough chances for the market to continue experiencing increased activity levels even with more tight margins.