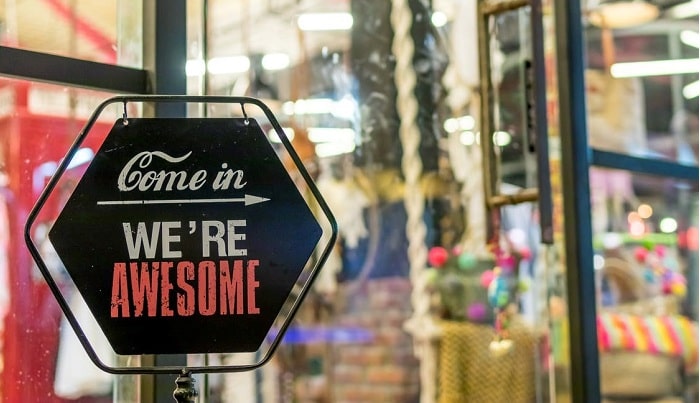 Even in a good retail environment, it's a good idea to make the store appealing and as functional as possible. However, this year has been anything but the norm, so this is even more necessary.
Here are 4 recommended changes and improvements for retail stores to keep their edge against stiff competition.
1. Brighten Up the Store
When you have moved into a new store, the lighting may never have been upgraded from an older installation. So, it could be quite antiquated compared to other stores.
Experts like Lighting Maintenance Incorporated can perform a lighting audit to see what you've got and where to go from there. Based on their findings, they can make recommendations, then supply and fit a whole new system throughout the front and back-office areas of the store.
With a brighter store, it will be more appealing to potential customers. Products on the shelves will be easier to spot and look at before deciding whether to purchase them.
2. Improve Security Systems
In a more unpredictable environment than seen in recent times, it becomes a requirement for store owners to ensure they're sufficiently protected.
Older stores won't necessarily have the best alarm or other security systems in place. Locks and barrier gate protection could be inferior to what's available today and provide less than adequate protection too.
Liaise with a security specialist focused in the retail sector to assess the state of security at the store, determine where it's inferior, and decide on a budget to implement upgrades that will rectify the situation. Also, talk with your insurance company to see if there are possible discounts available on premiums based on security changes too.
3. Refurbish the Store Interior
In 2019, Walmart refurbished over 500 stores in the US; the pace of change never slows down.
Replacing older displays that have seen their best days with something fresh, new, and visually appealing can increase the sales per square foot. Old configurations that prevent easy access to an entire product range and don't allow for changes to how products are presented to potential customers can be a thing of the past.
While the revenue dip due to being closed for a few days might be painful, calculate how sales are likely to increase with a more attractive floor plan and better product displays. Try to find examples elsewhere within the retail sector to confirm that such upgrades will deliver a solid ROI before going ahead.
4.  Use of Outdoor Space
The attractiveness of outdoor space for customers is growing and not just because of certain restrictions evident this year. The trend for people to enjoy sitting outside stores while enjoying a coffee and perhaps perusing the store's catalog has been growing since 2019.
Offering a mini coffee facility to encourage customers to visit and hang out increases the likelihood of them popping into the store for some retail therapy. Providing a comfortable seating area that can be set up easily and removed before the store closes is worth investing in to make the store more of a lifestyle space, and not only for shopping per se.
Not all changes and improvements will be right for your store. It's necessary to pick and choose between them to get the most bang for the buck.