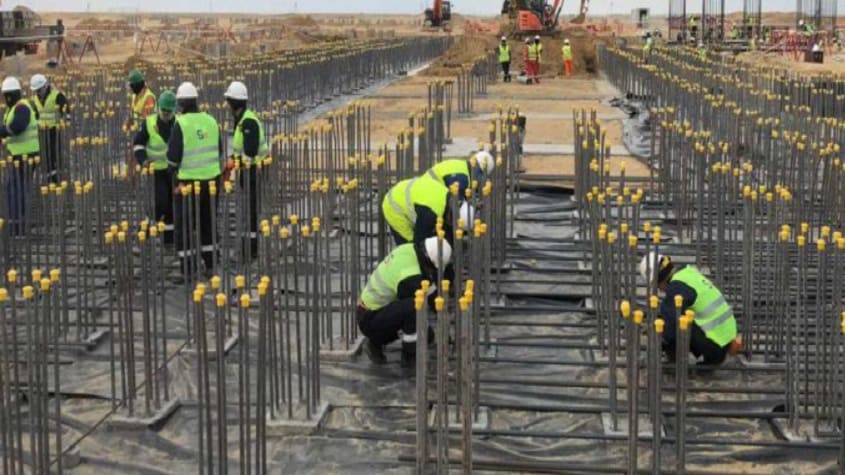 As part of the Future Growth Project (FGP)/Wellhead Pressure Management Project (WPMP), civil works and underground services of 3rd Generation Injection Plant in Tengiz field is awarded to SK (a subsidiary of ENKA).
In 3GI Civils and Underground Services Contract; pile cropping and head treatment, construction of module foundations and pipe racks, fabrication and installation of manholes, installation of HDPE and LTSC piping system, hauling and spreading of 1Bt and 6Fd materials for roads and module staging zones, termination and grounding of LV, HV and fiber optic cables are carried out.
Precast manhole fabrication was started offsite on 4 Aug 2017 and first construction activity started on 13 Sep 2017 at the site. By the end of March 2018, more than 9000 m3 of concrete poured, 4300 ea. piles cropped, 400,000 m3 bulk filling material hauled, 157 manholes fabricated with an overall progress of 17.05%.
The project is expected to be completed by the end of January 2019.