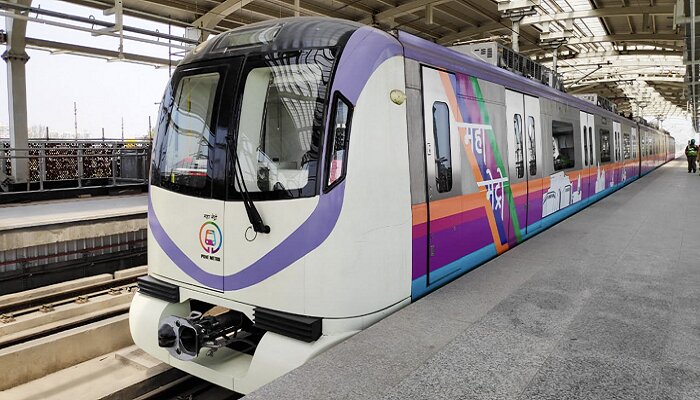 World Construction Today – To support the construction of Pune's metro rail project, the European Investment Bank has pledged a loan of €150 million.
This 20-year loan has been granted so as to enhance travel for more than 3 million people living in the city. Once the project is completed this year, it is expected that the Pune Metro will create 900 new jobs across the city. The project happens to be co-financed with the Agence Francaise de Development (AFD).
The Pune Metro Project is a part of the Global Gateway Initiative by the EU in order to support those projects that optimise regional as well as global connectivity as far as the climate, transport, health, digital, energy, and education sectors are concerned.
The European Investment Bank's total funding of €500 million will go on to support 31.25 km of metro construction along with 30 stations. The project is all set to benefit 159 million passengers in a year. Kris Peeters, EIB Vice President said that a transport investment which is sustainable and is supported by a €500mn loan helps in more accessible as well affordable access to education, healthcare, markets and needless to say workplaces while also making sure to protect the environs and elevate the quality of air across the city of Pune.
He added that this project is an apt example of how international cooperation and local expertise can result in giving out tangible improvements for businesses and citizens alike and also contribute to the protection of the environment and climate action. It is well to be noted that since 2016, the EIB has approved a total sum of €2.5 billion for India's metro projects located across 5 cities, namely Bhopal, Bengaluru, Agra, Kanpur, and Lucknow, apart from Pune.