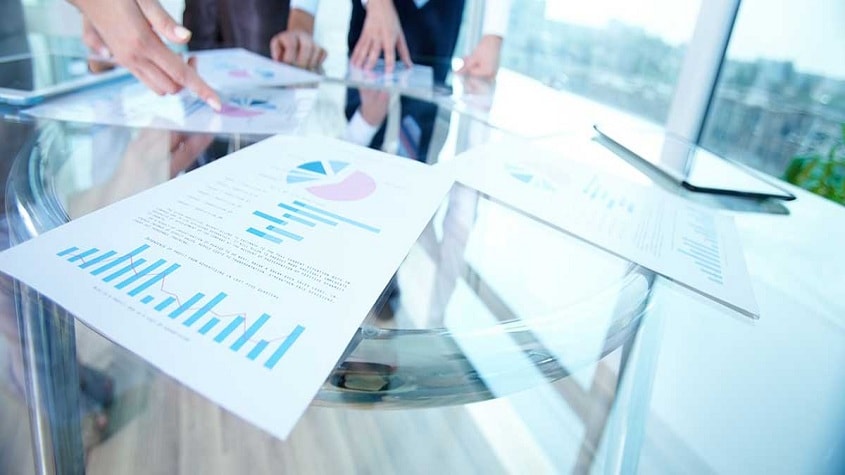 Sterling Construction Company, Inc announced financial results for the second quarter and six months ended June 30, 2018.
Consolidated Second Quarter 2018 Financial Results Compared to Second Quarter 2017:
Revenues grew 9.1% to $268.7 million compared to $246.4 million;
Gross margin was 11.7% of revenues compared to 10.2%;
Operating income was $12.1 million compared to $8.4 million;
Net income attributable to Sterling common stockholders was $8.2 million compared to $3.7 million; and,
Net income per diluted share attributable to common stockholders was $0.30 compared to $0.13.
Consolidated Financial Position at June 30, 2018:
Cash and Cash Equivalents were $66.6 million;
Working capital totaled $114.1 million; and,
Total debt was $94.4 million.
Business Overview:
Second quarter 2018 revenues increased 9.1% compared to the prior year quarter. Heavy civil construction revenues grew $14.1 million or 6.7% over the second quarter of 2017 driven mainly by an increase in commercial and aviation projects. Second quarter 2018 residential construction revenues totaled $45.5 million, an increase of 22% over the second quarter of 2017, driven by increasing demand from the Dallas-Fort Worth market along with initial projects in the Houston area.
Gross profit was $31.5 million in the second quarter of 2018, an increase of $6.3 million from the prior year second quarter. Gross margin expanded by 150 basis points to 11.7% reflecting significant improvement in heavy civil construction gross margin along with continued strong profitability from our residential construction business.
General and administrative expenses were $13.6 million in the second quarter of 2018, or 5.1% of revenues compared to $12.8 million or 5.2% in the second quarter of 2017.
Heavy Civil Construction Backlog Highlights:
Combined Backlog at June 30, 2018 was $1.041 billion, an increase from $995 million at December 31, 2017. Combined Backlog consists of $885 million of backlog and $156 million of unsigned contracts as of June 30, 2018 compared to $745 million and $250 million at December 31, 2017, respectively. No residential construction is included in backlog;
Combined Backlog for June 30, 2018 included $31 million related to our two consolidated construction joint ventures compared to $78 million at the end of 2017, reflecting the substantial progress on these projects. This construction joint venture reduction in backlog has essentially been replaced with new backlog with 100% Sterling participation;
Gross margin on projects in Combined Backlog as of June 30, 2018 averaged 8.8%, an increase from 8.3% at December 31, 2017; and,
Combined Backlog is comprised of approximately 65% heavy highway construction projects with the balance of 35% consisting mainly of commercial, aviation, water containment and treatment projects.
CEO Remarks and Outlook:
"Sterling delivered strong year-over-year growth on both the top and bottom lines, with all of our businesses making positive contributions in the second quarter," stated Joe Cutillo, Sterling's Chief Executive Officer. "Our heavy civil operating income more than doubled. Our Rocky Mountain heavy civil operation continues to execute very well against large project awards received in recent years, and we are optimistic about additional large opportunities in this market for the coming quarters."
"The second quarter of 2018 marked the beginning of our second year with the residential segment of our business, which grew significantly, and highly profitably, from the same period last year. The Dallas-Fort Worth housing market continues to remain very healthy and our expansion into Houston is progressing on schedule. The combination of our residential business's best-in-class operations and the persistent robust population growth trend in Texas makes us increasingly confident in the multi-year growth potential of this segment."
Mr. Cutillo continued, "Also noteworthy is our increased cash position, which ended the quarter at nearly $67 million. Given our healthy cash flow and increasingly strong balance sheet, we are well positioned to pursue strategic uses of our cash as we work towards our target business mix of approximately 50% non-heavy highway work."
Mr. Cutillo concluded, "Based on our strong second quarter results, our current backlog and the macro outlook for our end markets and geographies, we are raising guidance for 2018 revenues of between $1.030 billion and $1.045 billion and net income attributable to Sterling common stockholders of between $24.0 million and $26.5 million, with average common shares outstanding of 27.5 million. The midpoint of our guidance implies year-over-year growth in revenues of more than 8% and calls for an increase in net income in excess of 118% as compared to 2017. Our revenue expectations reflect growth in our residential business of greater than 10%, and mid-single digit growth in our heavy civil business, with our overall revenue mix continuing to migrate towards higher margin work. Our outlook does not assume any major positive changes in government investment in infrastructure, which would likely enhance our growth forecast."