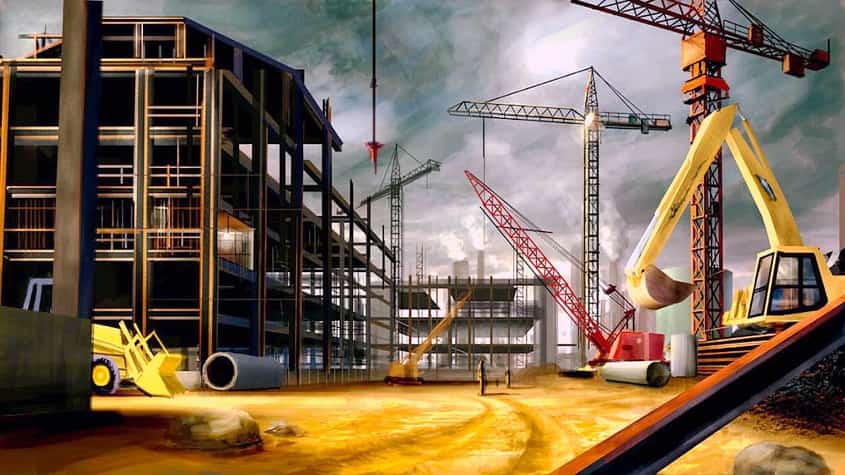 New South Construction Company, an Atlanta-based general contracting firm, recently completed renovations at Perimeter Church. The megachurch, located on 100 acres in Johns Creek, Georgia, underwent renovations to refresh its considerable front entrance and lobby.
The project, an 8,500-square-foot addition and finish renovations to 30,000 square feet of existing lobby spaces, included opening existing load bearing walls and installing three 27×15 openings to create a more open flow throughout the lobby. Additionally, the new entryway features three 20×30-square-foot gabled skylights that serve as a welcoming focal point for the massive space.
Because the church serves an active congregation of nearly 5,000, a school and various day camps, construction work had to be completed under a tight and careful schedule. Work began in September 2016 and concluded in early May 2017, just in time for the church to host its Camp All-American, the largest children's day camp in North America.
"New South has been trusted by many religious and faith-based organizations to construct worship facilities for congregations across the Southeast," said Doug Davidson, CEO of New South Construction. "As a member of the congregation at Perimeter Church, I was especially proud for us to be involved in this project."
New South Construction served as the general contractor and teamed with architectural firm, and frequent collaborator, Wakefield Beasley & Associates on this project.
About New South Construction
New South Construction Company is a mid-sized general contracting firm founded in 1990 and headquartered in Atlanta, Georgia. New South provides construction services to a wide range of clients in various markets including: universities, private clubs, K-12 schools, places of worship, multi-family, senior living, criminal justice, aviation and industrial. New South consistently leads the industry in technological advances, which makes project sites more efficient and ultimately leads to a better built environment. For more information, please visit http://www.newsouthconstruction.com.