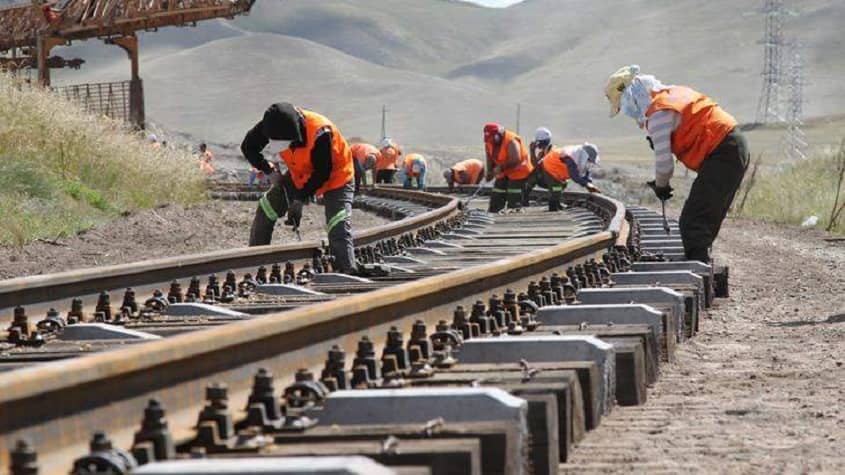 NCC in consortium with the Spanish firm OHL was awarded an assignment to construct a new section of railway between Lund and Arlöv in Skåne, Sweden for the Swedish Transport Administration.

The order value is some SEK 2 billion and the contract is expected to be signed at the end of June. The contract includes an option valued at an additional SEK 1 billion.
"This project is one of several major pending investments in Sweden's rail network over the coming years. By assuming full project responsibility and utilizing innovative solutions, we build more infrastructure for the same cost and thereby contribute to the development of tomorrow's sustainable railway, which is really great to be part of," says Svante Hagman, Business Area Manager at NCC Infrastructure.
The full assignment comprises the construction of two temporary, full standard railway tracks on the Hjärup to Arlöv section which will be used while the railway expansion is ongoing. Thereafter, four new tracks will be constructed on the Flackarp to Arlöv section, where the railway will be given a new design and lowered into a five-kilometer cutting for part of the section and decked over for the section through the community of Åkarp. Moreover, an option exists to build the section between Lund and Flackarp.
"This is one of the busiest railway lines in Sweden and minimizing disruption during the construction period is crucial, not just for rail passengers but also for road and pedestrian traffic in the area. NCC has extensive experience of implementing complex projects in the midst of ongoing operations and our full project responsibility equips us with an overview of all parts of the project," says Svante Hagman.
The assignment is being carried out in collaboration with the Swedish Transport Administration. Construction is planned to start in July 2017 and is expected to be completed in December 2023. Should the option be exercised, the completion date will be changed to the end of 2024.
The assignment is being carried out by NCC and OHL in the "Lund – Arlöv Fyra spår" consortium, whereby the parties will share a total order value of SEK 2 billion and a possible option valued at an estimated additional value of SEK 1 billion. NCC will register an order value of around SEK 1 billion in the second quarter of 2017 in the Infrastructure business area, with the prerequisite that the decision is not appealed before the agreement freeze expires on June 19.
For further information, please contact:
Jörgen Flink,
Department Manager at Infrastructure Civil
+46 40 317 032
Anna Trane,
Head of Corporate Media Relations,
+46 70 884 74 69
NCC's media line:
+46 8 585 519 00,
E-mail: press@ncc.se, NCC's Mediabank