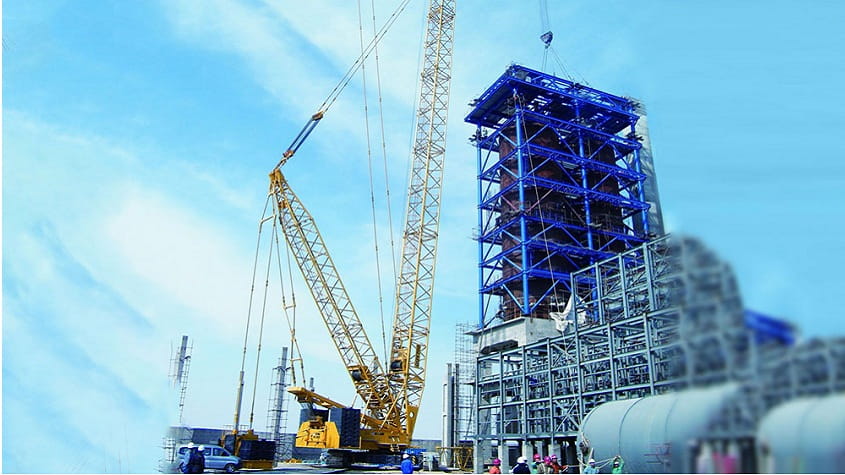 An environment-friendly, modern steelmaking complex, Rizhao Superquality Steelmaking Base, is springing up, decorating the scenic landscape of the steamy Beach City Rizhao, China's Eastern Shandong.
Rizhao Superquality Steelmaking Base
To promote the national steelmaking industrial restructuring, Shandong, the only pilot area in this far-reaching industry consolidation campaign, is leveraging its huge cost advantages in steel-making sector to forge a RMB 500.00 billion advanced steelmaking base. In the ongoing national push of pro-environment production curtailment, Rizhao Superquality Steelmaking Base, as a key demonstration project in China's Iron & Steel Production Layout Optimization Scheme, has been committed to its corporate philosophy of low-carbon operation and clean production, and puts in practice the highest environmental protection standards.
From the very outset of its production, this complex has already met the 2020 emission concentration limits, and has reached the world's leading level in major pollutant indexes, being the best iron & steel project across the country both in terms of the total amount and the ratio of environment investments.
As known to us all, a healthy environment is the basis for the survival of any project, and also a guarantee to its sustainable flow of profits. Not being limited to its future operation, an environmental protection project is, all the same, about its construction process. Based on repeated screenings and on-site inspections, XCMG's crawler crane was finally chosen as the main devices for the hoisting operations during the project construction.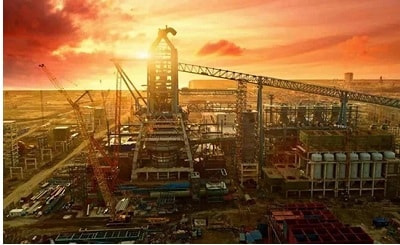 An equipment officer at the project contractor said: "Operation Efficiency, Load Capacity and Failure Rate are among main considerations for us while deciding on right lifting machines".
And thus, the well-proven XGC16000 crawler crane stood out as the undisputed main player in the project. Living up to its reputation of "Alpha Dog", XGC16000 undertook almost all the lifting tasks of main key components during the project construction, contributing greatly to the smooth progress of project. In the construction peak period, XCMG deployed even at the same time as many as nearly 30 devices of various tonnages from 55 tons to 1,250 tons, both fully demonstrating its brand strength and validating customers' recognition through practical actions.
On the strength of their high stability and strong capabilities of continuous operation, XCMG's crawler cranes safely and efficiently completed their lifting operations, contributing to the smooth progress of the project, and thus winning praise and recognition from customers.
Xuzhou Heavy Machinery Co., Ltd has always practiced its Gold Principle of Offering Products of Longer Durations with Leading Technologies to its customers, and has proactively been facilitating environment protection programs. With its advanced technologies, excellent performance, reliable quality, and rigorous after-sales services, it has led the way for the industry to pursue a pro-environment growth.