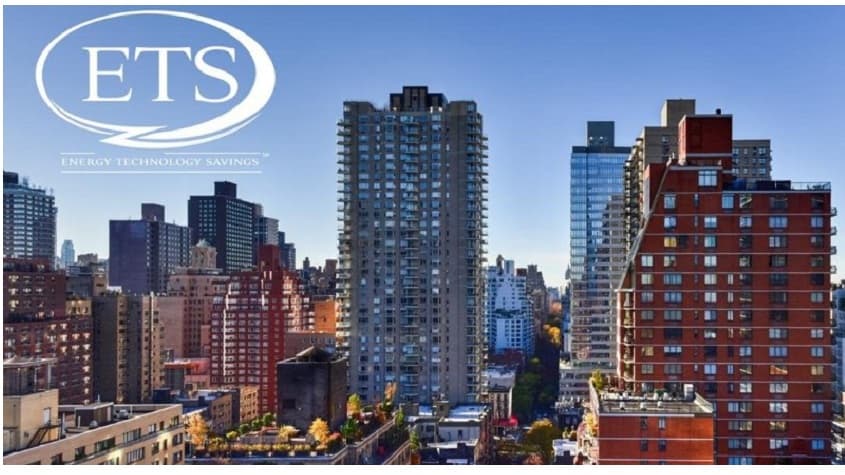 ETS (Energy Technology Savings) announced at CES, a global technology innovation conference, the rollout in 2018 of its Smart Building AI Platform – enhanced predictive analytics and behavior modification mobile software suite empowering the building management community with real time mobile tools to proactively reduce operating costs and generate revenue from onsite mechanical assets.
"Through our new state-of-the-art technology, we can now generate meaningful data in real time, that's as user-friendly as installing an app on your iPhone," said CEO Jeff Hendler, who services some of the biggest developers and landlords on the East Coast.  "This allows property managers to change energy behavior in the building at different times during the day, which will have a dramatic impact on energy costs."
ETS is a first mover technology company digitizing large multifamily and mixed-use properties – – developing smart meter and IoT data ontologies that power Deep Learning and AI semantics that are linked to specific property management activities that significantly lower energy costs, improve work flow productivity, and extract new revenue streams from existing property assets.
The company is currently serving more than 60 million square feet of major multifamily and mixed use properties. ETS is taking a major step forward enhancing its state of the art services for current clients and scaling its capacities for expansive growth
About ETS: 
ETS is an energy technology, behavior management, and smart building services provider. Integration of our products and services in large multi-family and mixed use properties materially reduces energy expenditures, enables Wi-Fi connectivity, improves building operations and increases Net Operating Income and Net Asset Value.  For more information, visit https://www.etsemerald.com/