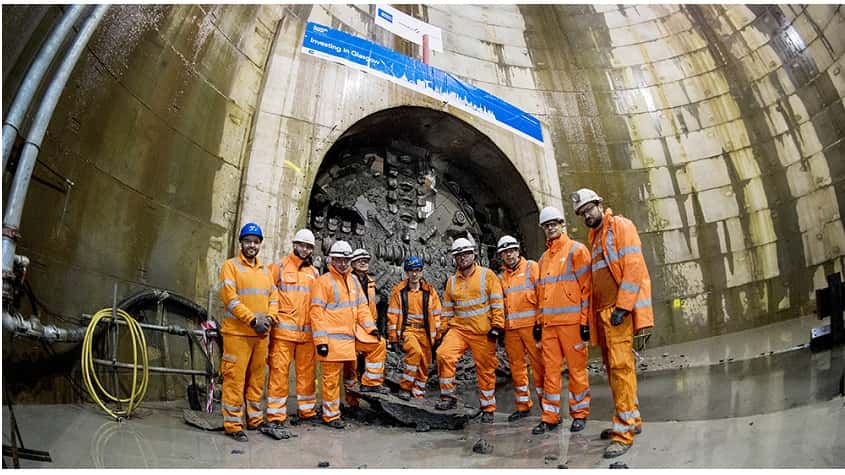 Scottish Water is celebrating the landmark moment after a giant state-of-the-art tunnel boring machine spent 15 months creating the 3.1 mile-long £100m Shieldhall Tunnel project in Glasgow.
And amazing footage has captured when the final breakthrough arrived.
The construction of the tunnel, which runs from Craigton to Queen's Park via Bellahouston and Pollok parks, is a major milestone for one of the most important pieces of waste water management infrastructure installed in Glasgow since Victorian times.
With this key phase of the £100m project now complete, more construction and ancillary work will be carried out.
Among the jobs getting underway is the task of connecting the huge tunnel to the existing waste water network.
And bosses say the project will become operational next summer.    
Roseanna Cunningham, the Environment Secretary who launched the TBM in July 2016, said: "The Shieldhall Tunnel is an extraordinary feat of modern engineering which builds on the endeavours of those pioneers who sought to improve Glasgow's waste water network more than a century ago.
"Providing an excellent effective waste water network which serves our growing communities is vital to the city's infrastructure and environment, now and for future generations.