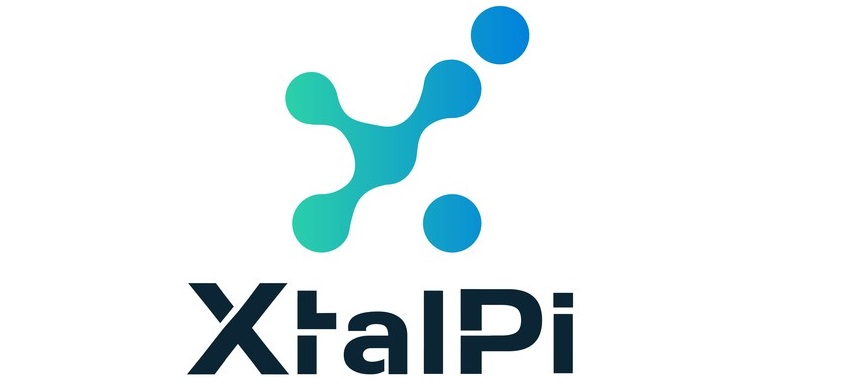 XtalPi Inc., a computation-driven pharmaceutical technology company, announced that it has closed a Series B funding round of 15 million USD led by Sequoia China, with participation from Google and existing investor Tencent. To date, XtalPi has raised over 20 million USD, making it one of the top-funded AI-powered biotechs.
XtalPi offers Intelligent Digital Drug Discovery and Development (ID4) that improves the efficiency, accuracy, and success rate of drug design, solid-form drug selection, and other critical aspects of preclinical drug development. In combining artificial intelligence, quantum physics, and high-performance cloud computing, XtalPi can quickly and accurately predict many important characteristics of small-molecule drugs and solid forms, thereby providing time-saving insights into the safety, stability, and efficacy of drug candidates. XtalPi's existing investors also include ZhenFund and FreeS Fund. It currently partners with top global pharmaceutical companies and research organizations and looks forward to expanding industry collaborations with both existing and new partners.
"At XtalPi, we believe that algorithmic power is the key to finding smarter, more effective routes for drug research and development, and we are focused on building a computational engine that empowers and expedites pharmaceutical innovation for companies worldwide," said XtalPi Co-founder and Chairman of the Board Dr. Shuhao Frank Wen. "The financing from Sequoia China, Google, and Tencent, who are among the top investors and innovators in AI and computer science, represents a strong endorsement of our vision and technology. We look forward to working closely with them as XtalPi continues to mature and succeed."
Proceeds from this funding round will be used to develop new computational models built on big data generated from XtalPi's high-precision computing platform and to expand its business into adjacent areas along the pharmaceutical value chain. The investment will also support the construction of a prediction-driven research lab that integrates XtalPi's R&D platform with state-of-the-art wet-bench laboratory technologies. This hybrid computational-experimental facility will provide enhanced capabilities for the rational design of solid forms of drugs.
Neil Shen, Founding and Managing Partner of Sequoia China said: "XtalPi offers a unique solution to the highly empirical and challenging nature of the drug discovery and development process. Sequoia China's investment in XtalPi reflects our view that AI will transform the future of the pharmaceutical industry. The company's team, technology, and business model make it well-positioned to become a front-runner in AI-driven pharmaceutical research, and we look forward to helping XtalPi build a successful and impactful company."
"XtalPi's AI platform is a powerful new tool for drug development that has already been adopted by key researchers," said Frank Lin, Principal, Corporate Development – North Asia, Google. "Their technologies, such as ID4, could help to propel pharmaceutical R&D productivity and capabilities while reducing costs. We're pleased to be supporting this strong team, and we're excited to see where they go from here."
"After the Series A funding round lead by Tencent, XtalPi has quickly established itself as a pioneer in AI-powered drug R&D and won contracts and approval from prominent international pharmaceutical companies," said Jeffrey Li, Managing Partner of Tencent Investment. "We have confidence in the future development of AI-powered drug R&D and think highly of the team's innovative and executive abilities as we continue to invest and take part in XtalPi's acceleration and growth."
About XtalPi Inc.
XtalPi is a pharmaceutical technology company that is reinventing the industry's approach to drug research and development with its Intelligent Digital Drug Discovery and Development (ID4) platform. Through its tightly interwoven quantum physics, artificial intelligence, and high-performance cloud computing algorithms, the ID4 platform enables pharmaceutical companies to increase their efficiency, accuracy, and success rate at critical stages of drug R&D. By accelerating the pace of drug discovery and development, XtalPi aims to contribute to a healthier society worldwide.
Founded in 2014 by a group of quantum physicists at MIT, XtalPi has since grown into an elite team of researchers with multi-disciplinary expertise in physics, chemistry, pharmaceutical R&D, and algorithm design. XtalPi has received much recognition for its cutting-edge technologies, its innovative solutions, and the breadth of potential applications of its offerings across the pharmaceutical value chain, which has allowed it to gain industry approval and establish strategic partnerships with several top international pharmaceutical companies. Its recently completed Series B funding round through Sequoia China, Tencent, and Google makes XtalPi one of the top-funded AI companies in biotechnology.
Media Contact:
Ruyu Wang
+1 617-717-9867
Ruyu.wang@xtalpi.com