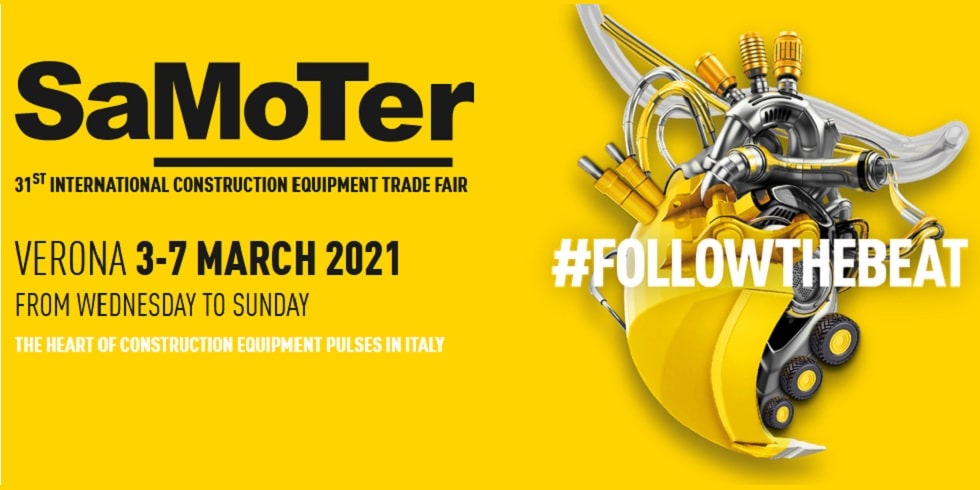 The heart of construction equipment pulses in Italy. 
SaMoTer is the only event in Italy covering all construction equipment sectors.
The Exhibition is one of the international trade fairs partners of CECE, the Committee for European Construction Equipment, which brings together earth moving and building machinery manufacturers associations. 
ARE YOU INTERESTED IN EXHIBITING?
Registrations at SaMoTer are now open.
28 June 2019 is the closing date to benefit from our early-bird rates. REGISTER NOW!
5 GOOD REASONSto attend SaMoTer 2020
unique in Italy: it hosts all sectors related to the world of construction equipment
strategic in Europe: it is the landmark for the construction industry in 2020
historic:it boasts more than 50 years of experience in the construction sector
(in)formative:it combines the exhibition offering with a rich programme of training activities
central:it is placed in a strategic geographical position in the middle of the main economic crossroads
Social media:
Facebook: https://www.facebook.com/samoterverona
Twitter: https://twitter.com/samoterverona
Linkedin: https://www.linkedin.com/company/samoter
Instagram: https://www.instagram.com/samoterverona/
Youtube: https://www.youtube.com/samoterVerona