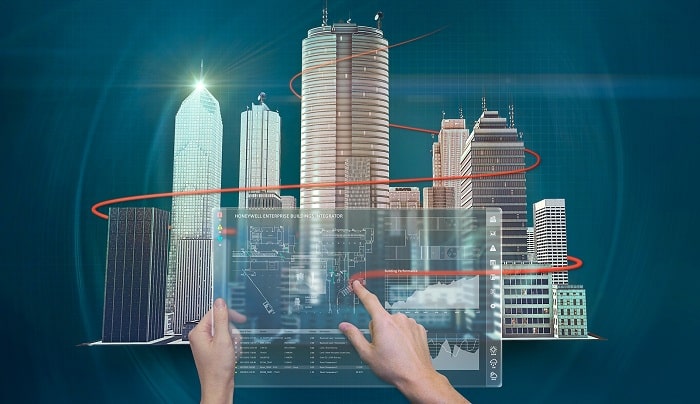 It is today a known fact that smart buildings also termed as intelligent buildings have gradually and to an extent steadily taken over the otherwise complex looking infrastructure. Their presence is not just striking due to the enhanced quality of infrastructure that they come with but also with the benefits that they offer, it becomes easier for us to understand why they are being preferred these days by builders, architects, and occupants.
So what is it that one can expect out of these buildings? For starters, lighting capabilities are one of the most prevalent features that one observes in the smart structure. Ability to adjust the light according to the time of the day makes this feature one of the most sought after. Sensors also help in diminishing the wastage of electricity, which means that if an office area is vacated for a certain time period, all the lights would turn off automatically.  Well, that's smart isn't it considering the unnecessary cost which is often incurred on paying high electricity bills. Another feature that is doing a lot of rounds these days is water management in these smart buildings. Be it residential or even commercial establishments, we all know how important it is to use water productively. Smart Buildings come up with benefits such as 100% use of recycled water for landscaping, air-conditioning, and flushing, innovative rainwater harvesting system, touch less urinals with sensors, and 100% wastewater treatment through on-site sewerage treatment plants.
Besides this, the material used in building this intelligent infrastructure is also given a lot of thought. Use of low volatile emitting adhesives, sealants, paints, and composite wood products are some of the frequently used materials which constitute in building this standout structure. It is a known fact that these smart buildings give a lot of thrust to making the environment stable by committing themselves to a certain set of practices. All the systems that are mentioned above are monitored and controlled by an integrated building management system which is centrally located and takes corrective measures in case any flaw is detected. The degree to which the control is exercised within the smart building completely depends on the wants of the builder, architect or the occupants. In other words, facilities are immense and one has an option to pick and choose from the available lot.
The reason why smart building concept has gained immense popularity over the past couple of years is due to factors such as security and comfort which to an extent hold the top position in the minds of occupants. Potent use of alarms in case of an adverse situation is probably a very simple task to do but is often overlooked. Smart Buildings due to the level of automation they hold restrict manual intervention to a large extent and hence one can keep all the security worries at bay while spending their time in these structures. And when it comes to comfort, the possibilities get quadrupled. Not only are these structures pleasing to the eye but provide a stress-free stay. Temperature control is another attribute which has gained tremendous popularity. One does not have to worry about making frequent adjustments to control the climate within the area. Leave it to the automated systems which make a shift in their temperature levels as per the weather outside.
We cannot say that the smart buildings concept has come of age since there is still a lot of research which is currently taking place in this field. Additionally, it also boils down to the proper implementation of technology as well. Yet, we can rest be assured that there is a significant amount of inclination to this concept and one can expect a whole lot in the years to come.