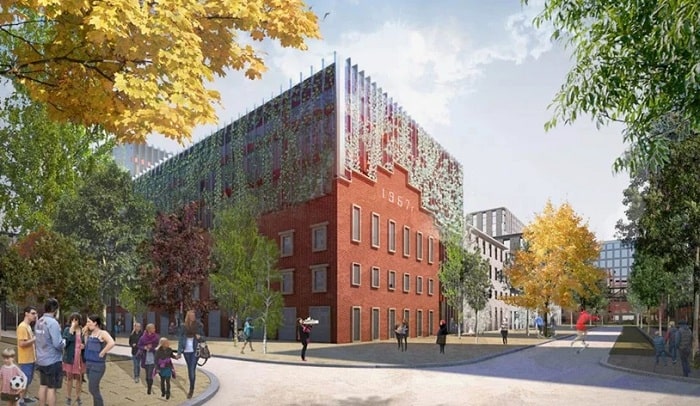 Dutch architectural firm MVRDV has won a competition to refurbish the Serp & Molot factory in Moscow, Russia.
The project is expected to be completed in 2021 and is estimated to cost about RUB180bn ($5bn).
MVRDV said the 58ha steel factory, which was constructed in 1884, fell into disrepair due to unused and overgrown plants. The architectural firm designed an urban concept to create space for a 1.8 million m² mixed-use development. MVRDV's scheme builds upon the existing layout and identity of the site and includes the addition of a new layer to the neighbourhood.
Historical structures such as large chimneys and pipes will be preserved and other structures are planned to be integrated into new buildings, MVRDV said.
As per the plans, new urban blocks and green courtyards will be created and an existing factory transport ring will be repaired, which will become part of a park forming a three-dimensional spine for the new neighbourhood.
Ground floor spaces will be used for public facilities and retail purposes. The public urban space will feature playgrounds, sports facilities, open air markets and pavilions, while schools and day care centres will be linked to the ring park.
The new neighbourhood will include housing facilities, offices, schools and a local hospital. The urban quarter will be developed in phases and create space for 19,000 inhabitants and 16,000 work spaces.
MVRDV worked with Moscow-based Proektus and Dutch company Laplab to design the plans for Russian developer Donstroy.