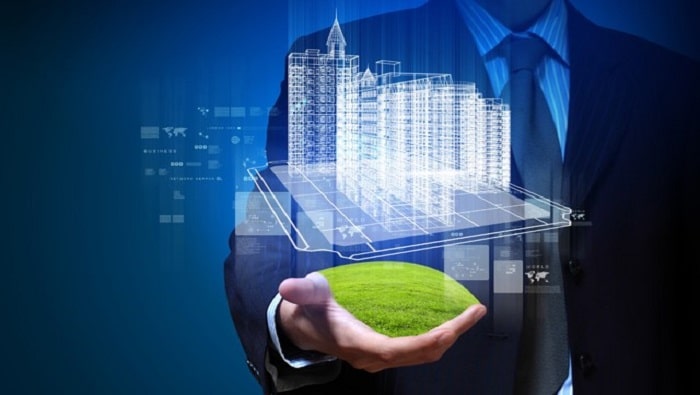 We are all aware of what smart buildings are and how they have started to make sense in the life of one and all. This smart revolution has been adopted pretty fast and needless to say, has provided some extremely tangible benefits to its users. As in the case of any type of construction, the materials that are being used are in plenty, especially when we talk about the construction of smart buildings these materials might not be heard of before but their relevance is what makes them stand out as compared to the regular elements.
Nano Technology for the building envelope
Application of Nanotechnology-based materials is one such substance that was initially used in space research, pharmaceuticals, and electronics industry but today has been adopted by the building industry too. With the way our resources are depleted today, it is all about the conversion of existing building stock from an energy waster to an energy producer. This, however, requires new technologies related to renewable energy sources which are specific to that kind of construction as well as the climatic zone. The energy standards for buildings have become very stringent these days. The usage of traditional insulation materials often means an increase in the layers of the insulation in walls, floors, and roofs. In case when smart technology gets properly adopted in buildings, all these above issues are well taken care of.
The implementation of Nanoscience may yield significant improvements in the energy efficiency levels of the building envelope as well as in the integration of renewable energy. Be it balancing the aesthetic requirements with architectural constraints, nanoscience considers every aspect without deterring the performance of the building. Also referred to as Nanotechnology, this feature consists of the following elements-
Advanced Insulating Materials like Fiber Reinforced Aerogel Blankets, Vacuum Insulated Panels that are very thin as compared to the technology that was being used before. These insulating materials are able to allow the integration of architecture, minimal burden, thermal bridges reduction, and piping application.
Self-cleaning and anti-reflecting glazing happens to be one of the many benefits that are offered by this technology in order to maximize luminous transparency.
It goes without saying that smart building materials are altering the fabric of the building industry. Enlisted are some of the most innovative construction materials that are making the structures smart.
Come to think of it, a lot of the architectural thought process today is a reflection of what used to happen before. Builders have been taking a lot of ideas from the construction which took place a long time back. The adoption of those practices has become pretty prevalent in smart structures of today. The real deal will begin when the concrete can continually monitor, regulate, adapt and also repair itself without the help of any human efforts. Materials like nanomaterial, biomimetic material are all set to transform the erstwhile concrete in the form of a second skin.
This is one more ancient material coming back in vogue. It is a durable, affordable and ecologically friendly material that has proved its relevance to the smart building architecture. The walls made from straw provide twice more insulation than required by the current regulations established by certain countries. It is well to be noted that these straws have the capacity to reduce the fuel bills by up to 90%. This technology offers the lowest carbon footprint and the best operational Carbon dioxide performance of the system of construction available today. As a matter of fact, straw buildings are known to be carbon negative as they absorb CO² when it grows. Straws are also low cost and widely available food co-product that can be critical for a low-carbon future.
The importance of the above two cannot be overlooked as they are not only pro-nature but are one of the best available and affordable materials that help us etch the dream of better and smarter construction.
Development in concrete and other construction materials has been pretty aggressive and intense these days. One of the most prominent materials that has created a mark for itself is transparent wood. This material has better insulating properties than glass and is also stronger than it. It also biodegrades better than plastic making it one of the few must have's in the smart building development.
Then there are shapeshifting metals that change their shape while going through pressure but then return to their original shape after a while. These materials are especially useful in the construction of buildings that are located in the earthquake and hurricane-prone zones.
And above all, while constructing a smart infrastructure, one has to keep a check on where the sensors are placed. The strategic location of devices connected with the Internet for useful data and information becomes pivotal as by doing so precision is maintained which in turn helps in taking decisive measures. Most of the builders being well versed with the smart concept make sure that optimal utilization of resources takes place as they are the ones that make the structure exclusive from the others.
All the elements above come with a cost. The construction of a smart infrastructure no doubt involves a higher cost as compared to the traditional ones. But once the building is well equipped with the necessary attributes that fall under the smart technology gamut, it is bound to reduce the operational cost quite significantly. Just imagine the reduction of fuel bills by 90%; it is huge. Likewise, there are several other overhead costs that will get a hit all due to the effective use of resources and technology that one can witness in these smart buildings. So, the next time when you are planning to buy an office space or residential accommodation, it is always advisable to look out for smart buildings. The advantages are tangible and whatever the word of mouth which has been heard floating around concerning them has been very promising.