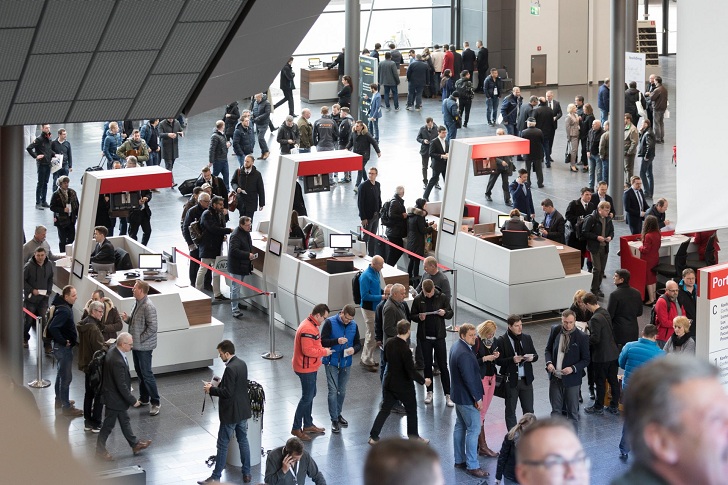 It's that time of the year yet again when you eagerly await the coveted global construction events listing on our webpage. World Construction Today website has been known to enhance the outlook of its visitors, with information and key occurrences such as the once listed below. We do hope that the details provided shall mold the travel schedules of sellers and buyers intending to create a mark for their offerings.
Before we dive down to the list, let's have an understanding of why events of such magnitude are important for products, businesses, and the industry.
Relevant Target Segment– You display your product portfolio to the people who matter the most.
You are in the Thick of Things– Big events are often flocked by the media.
Impactful Learning's– You tend to learn new technologies, get updated information from the world over.
Develop a Robust Network– Decision Makers often travel to events like these.
One to One Interactions– A place where you get multiple opportunities to connect and collaborate.
THE CONSTRUCTION INDUSTRY EVENTS THAT ARE ALL SET TO MAKE HEADLINES THIS 2020 ARE:
World of Concrete
Oman Design and Build Week
SaMoTer
Bauma CTT Russia
LightFair
Hardware+Tools Middle East
Archidex
ESBUILD 2020
Fenestration BAU China
Bauma CONEXPO India
---
1) World of Concrete
Date | 04th February to 07th February 2020
Location | Las Vegas Convention Center, USA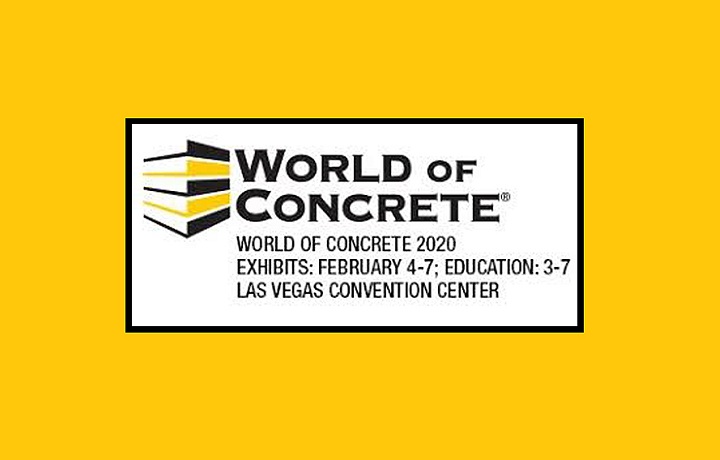 World of Concrete-WOC is an annual exhibition that brings together more than 1500 exhibiting companies, 60,000 registered industry professionals in a 700,000 sq.ft exhibition space. This humungous event is attended by commercial and concrete contractors, construction managers, concrete pumpers, architects, engineers, to name a few.
The exhibitors include the likes of original equipment manufacturers from across the world and also exclusive country distributors of equipment, products and services from commercial construction, concrete and related industries. During the event, there is a WOC education program that also gets conducted where experts cover the latest technology, technical applications that help make operations efficient and thus improve the bottom line. With as many as 60+ sessions covered by more than 110 speakers, the WOC Education Program is an ideal place for hands-on training and industry certification programs.
---
2) Oman Design and Build Week
Date | 30th March to 01st April 2020
Location | Oman Convention & Exhibition Centre, Muscat, Oman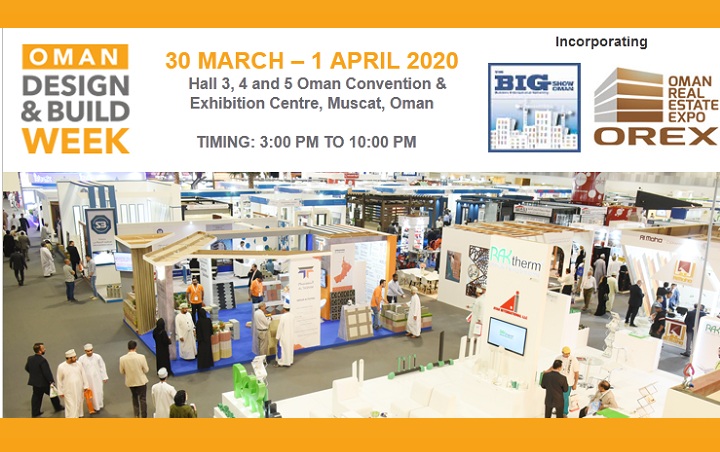 This is an annual focused marketplace that allows its attendees to tap into the project market $ 202 billion. The visitors attending this event come from sectors such as Real Estate- both residential and commercial, water, energy, oil and gas, transportation and health & hospitality. If you have a look at the attendees from the last year's exhibition, more than 21% of architects, consultants and project managers were a part of it.
This goes on to show the reach and exhibitor list this exhibition has in the region. The exhibitors of the event majorly constitute concrete and concrete-related products, building technology and automation, special construction, building interiors, and finishes, construction tools and materials, etc. This exhibition is the most sought after as it allows players from across the globe to exhibit products and nurture relationships in this part of the world.
Besides the regular exhibition, Oman Design and Build Week offers free access to 37 CPD and PMI certified classes that help in a professional's career development.
---
3) SaMoTer
Date | 21st to 25th March 2020
Location | Verona, Italy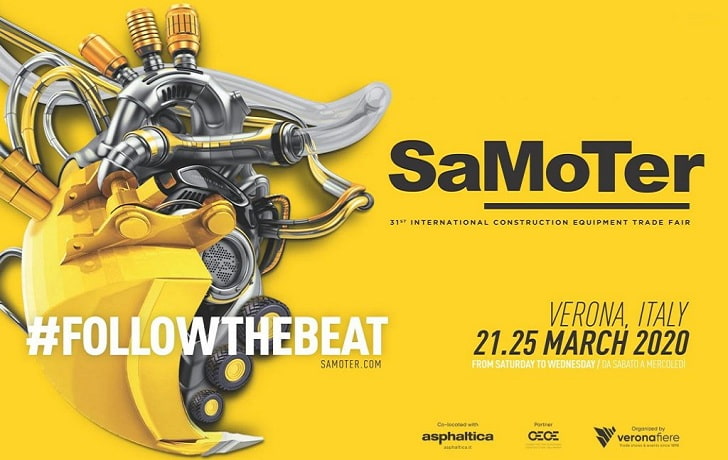 This event is the only event in the country that covers all the construction equipment sectors. In addition to the exhibition and launch of various products, SaMoTer also offers a rich program on training activities. This will be the 31st edition of this iconic trade fair which has been into existence for more than 50 years. Needless to say, SaMoTer has always been a talked about event for the construction arena in Europe. There are one to one sessions that offer a great opportunity for networking and thus allow potential investors and sellers to become a part of it.
Trade Sectors that mostly become a part of it are concrete, earth moving equipment, crushing equipment, precast, tunneling, road building, drilling among many others. With IoT starting to play a crucial role in the world of construction, SaMoTer is the place for a better understanding of future technologies.
---
4) Bauma CTT Russia
Date | 26th May to 29th May 2020
Location | International Exhibition Center Crocus Expo, Moscow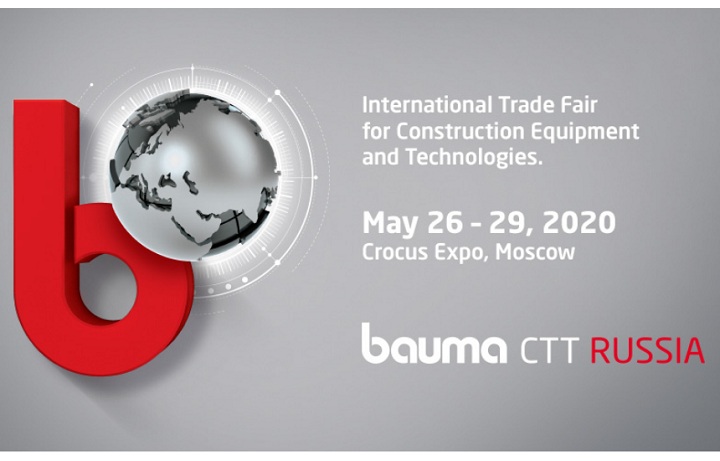 This event carries the tag of the largest construction industry event in Russia. It will not be an overstatement to suggest that Bauma CTT Russia is the most important communication and networking event for Russia, CIS countries, and Eastern Europe.
The year 2019 saw a prolific increase in the number of visitors and exhibitors who graced the event. The event being organized by Messe Muenchen Rus, subsidiary of Messe München GmbH, has it all when it comes to providing an exceptional platform to both the exhibitors as well as the buyers.
Last year Bauma CTT Russia hosted around 23000 participants from 55 countries, spread across a space of 55000 m2. A whopping 91% of the visitors came with the intent to purchase products and services as well as establishing new contacts. 2020 again is going to witness a broad range of construction equipment, ultra-modern technologies that are making heads turn tagged with the presence of decision-makers and industry experts.
---
5) LightFair
Date | 05th May to 07th May 2020
Location | Las Vegas Convention Center, Las Vegas, USA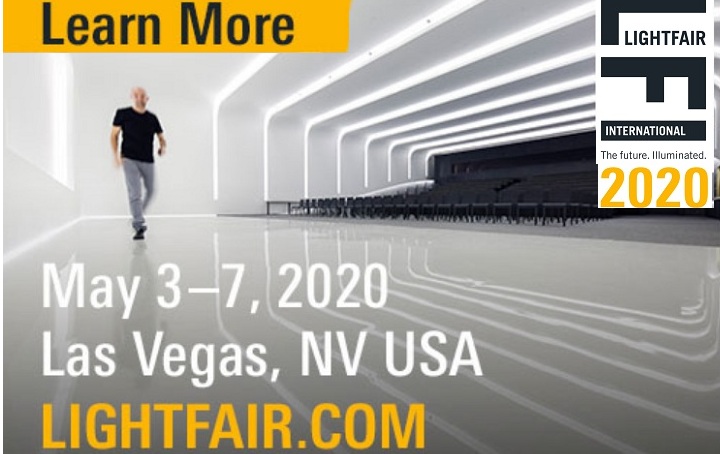 LightFair is a premier event in Architectural and Commercial lighting. It boasts of having more than 500 exhibitors from the world over displaying their product range, designs, and solutions to the potential buyers. Additionally, there are another 150+ conference speakers slated to uplift and upscale the knowledge of people attending the event. Once at LightFair, you can participate in engaging presentations, get guided pavilion tours, have a glimpse of the exhibitor-led presentations and make the most of immense networking opportunities.
The fair is predominantly attended by light designers, specifiers, architects, consultants, distributors, construction and real estate professionals, etc. This fair is surely one of the lighting industry's largest annual events where connections and ideas boost up the individual and business growth. As it is aptly said, if you are from the lighting industry, then you shouldn't miss this annual event.
---
6) Hardware+Tools Middle East
Date | 07th to 09th June 2020
Location | Dubai World Trade Centre, UAE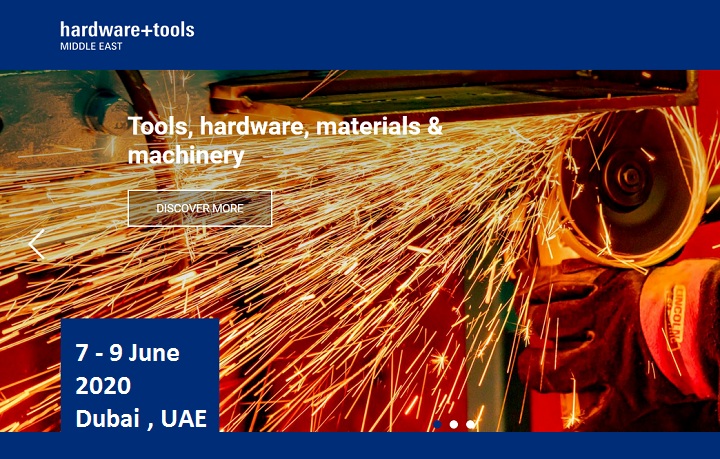 This is a top-notch event that is dedicated to tools, materials, hardware, and machinery. Hardware+Tools Middle East is an ideal place for manufacturers, wholesalers, and distributors. A lot of emphases is put into the details of this event as it caters to an ocean of industries. Be it the maintenance or repair specialists or engineers and facility managers or even workshop owners, one can be sure of witnessing a huge portfolio of products that prove to be helpful in the day to day activities and actions.
It is well to be noted that the event is the only dedicated trade fair for Tools, Hardware, Materials and Machinery in the region. This fair is an important platform to meet the requirements of projects of all scales and complexities and visitors can witness companies that have cutting edge technology and go on to make real connections to increase the efficiency of their respective businesses.
---
7) Archidex
Date | 01stto 04th July 2020
Location | Kuala Lumpur Convention Centre, Malaysia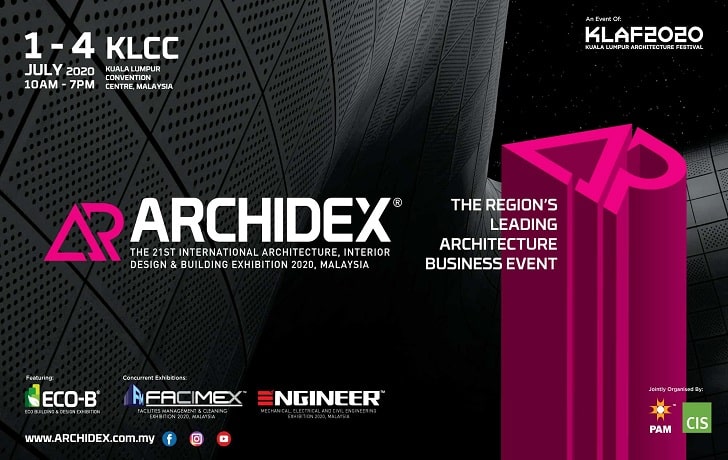 The 21st edition of the International Architecture, Interior Design and Building Exhibition can be termed as one of the most awaited construction events of the region. Its theme Building beyond tomorrow is a perfect match to the concept of this exhibition which is being futuristic.
Held annually, this exhibition is pretty famous amongst the who's who of South East Asia's community of architects, interior designers, developers, and various related industry professionals. Considering the span this event has been getting conducted and acclaimed, without a shred of doubt it is a must-visit for the region's leading architects.
The exhibition size has been growing every year and 2020 is not going to be any different; a total of 11 halls covering 26,000 sqm. and 650 exhibitors would constitute this gala event. People who have been regular to Archidex will call it more than just an exhibition as it provides opportunities for quality networking, gaining abundant knowledge and recognition of talent through ARCHITALENT.
---
8) ESBUILD 2020
Date | 15th to 17th July 2020
Location | New International Expo Centre- Shanghai, China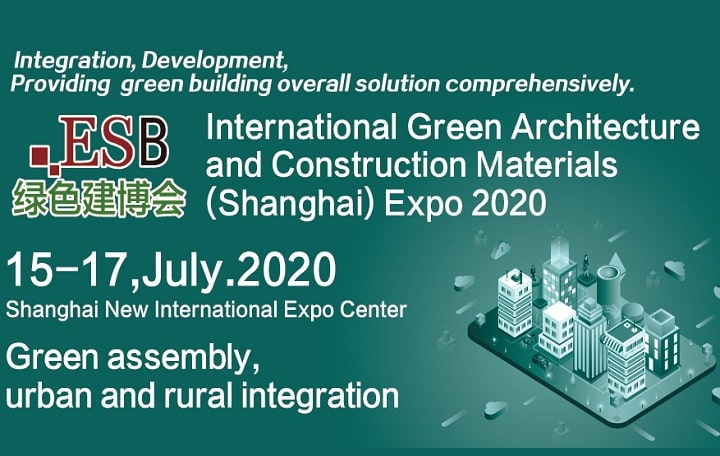 This happens to be the only international trade building fair in China that provides comprehensive solutions for Green Building. This fair has been deeply rooted in China's green building industry for almost 15 years now.
This expo is a place of prominence for exhibitors who want to display innovations that have been done in the environmentally friendly landscape. It will cover products and areas such as Green Wooden Building, wall decoration materials, windows and curtain walls, and architectural shading, construction materials machinery and equipment, indoor heating systems, energy-saving, and advanced building materials, etc.
The way we are fast moving towards acquiring sustainable and eco-friendly options for our living, this exhibition can be put forth as a place that bridges the gap between technology and the actual buyers who intend to use it.
---
9) Fenestration BAU China
Date | 29th October to 01st November 2020
Location | New China International Exhibition Center, Beijing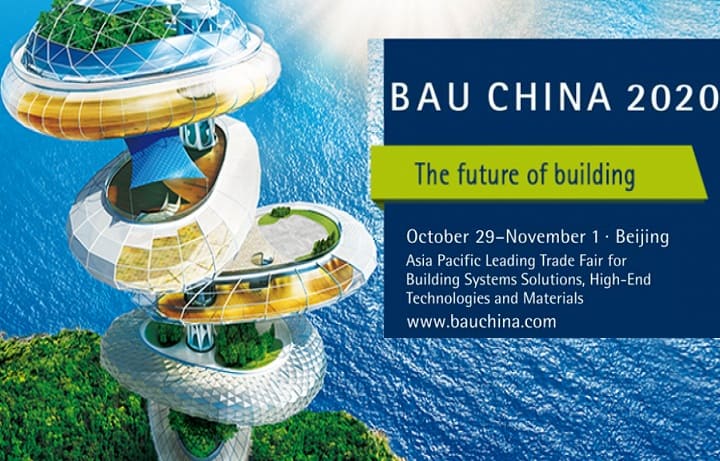 Fenestration BAU China is a leading exhibition platform in Building Systems Solutions, High-End Technologies, and Materials in the Asia-Pacific region. It is a perfect place to be for product launches, displaying innovations, showing the strength and caliber of a company. Besides, China being a market that everyone looks out to be a part of, this place is flocked with exhibitors and visitors from across the globe. Undoubtedly, it is an efficient communication and networking platform that promotes business exchange between manufacturers and project developers as well as architects, planners, and dealers.
This year again, more than 650 exhibitors of doors, windows, curtain-walls, and building systems from China and Abroad shall be seen in an exhibition area of around 110,000 m2. The expected gathering is almost 100,000 professional visitors out of which 6000 alone will be from overseas.
In addition to the above products, one can also have a look at a huge range from Hardware, Machinery to Thermal Insulating Series and Sealants.
---
10) Bauma CONEXPO India
Date | 03rd to 6th November 2020
Location | Gurgaon, New Delhi, India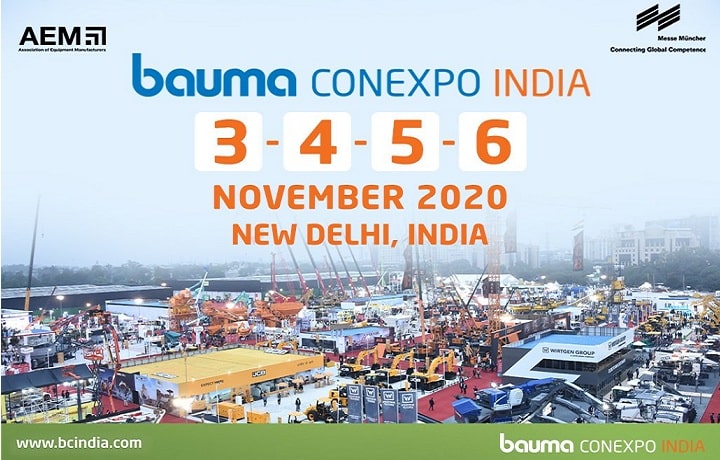 Bauma CONEXPO India is an annual event where market leaders, global players, and decision-makers are present. It can be termed as a significant event when it comes to the construction machinery industry as it is a gateway to the international buyers and sellers to the Indian market. If you are eyeing the growing Indian market, Bauma CONEXPO India must surely feature in your go-to list.
The expo offers a tremendous opportunity to exhibitors who look forward to reaching top decision-makers for their products and services. In 2018, around 81% of the business visitors were either decisive or jointly decisive as far as purchasing and procurement in this exhibition was concerned. Around 39,000 participants from 63 countries became a part of the event that year. With 668 exhibitors from 26 countries showcasing their prowess across an area of 195,000 m2, this event should not be given a miss.
Top 10 Construction Industry Events of 2020 | Book your space if you haven't already
Disclaimer
The events and exhibitions listed above are not in order of any preference. They are listed as per the pick of editors from World Construction Today and do not imply to discourage any event or its organizers.