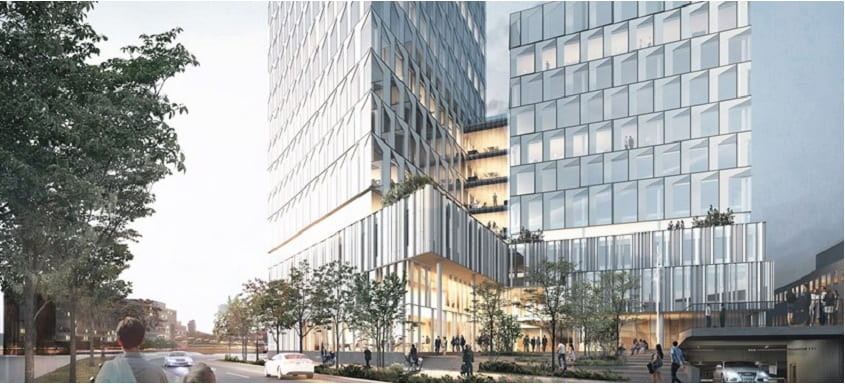 Skanska invests approximately SEK 1.8 billion in the office project Citygate in Gothenburg, Sweden. The construction contract is worth about SEK 1.5 billion, which will be booked in the order intake for Sweden in the fourth quarter of 2018.
Citygate will have 36 floors, equivalent to 144 meters, which will make it the tallest office building in the Nordic region. It will have a leaseable area of ​​approximately 42,000 square meters.
The office building will be WELL certified, which is based on medical and scientific research on how built environments effect people, as well as LEED certified (Leadership in Energy & Environmental Design).
The Citygate project will also take extensive social responsibility to counteract exclusion and promote employment in the city of Gothenburg.
Citygate has been developed together with the Danish architectural office Henning Larsen Architects. The project starts in December this year and will be completed in March 2022.
Skanska is one of the leading development and construction companies in the Nordics, with operations in building construction and civil engineering in Sweden, Norway and Finland, and developing residential- and commercial property projects in select home markets. The commercial development stream is also active in Denmark. Skanska offers services in public-private partnerships. Skanska had sales of about SEK 65 billion and more than 15,000 employees in its Nordic operations during 2017.