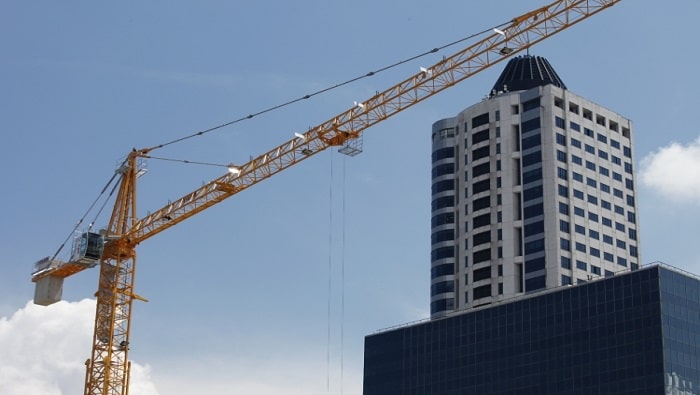 Zoomlion, the leading tower crane manufacturer from China witnessed the performance of its 120-ton jib tower crane in Changde, Hunan Province recently. The new product LH3350-120 jib arm tower crane signifies the entrance of inner hoist jib tower cranes with the capacity to lift the largest loads in the world. The advent of this high-performance crane is expected to end the monopoly of foreign brands in the sector.
With large scale construction going in full swing, there has been a continuous and growing demand for high capacity indoor lifting tower cranes. Some of the most evident reasons why these cranes are used is because of the high lifting height, large obstacle avoidance capacity and of course their limited electricity consumption.
Notably, the lifting weight of the tower hoist arm cranes considering an internal elevation is usually 110 tons globally whereas the demand for building blocks of architecture of 120, 150, and 200 tons increases daily. To meet the growing needs of the market, Zoomlion has come up with the LH3350-120 jib arm tower cranes.
The crane is a perfect blend of an innovative design of the counterbalance rockers and the extraordinary way the mast sections get connected. This facilitates assembly and disassembly and also attains great comfort in the transport level. Zoomlion has already applied for 10 patents for the entire set of key technologies that are related to this product.
In China, Zoomlion has the highest market share since years and over a period of time the company has dedicated itself to providing top-notch technological advancement and competitiveness by acquiring foreign counterpart companies like OST, Raxtar, and Wilbert