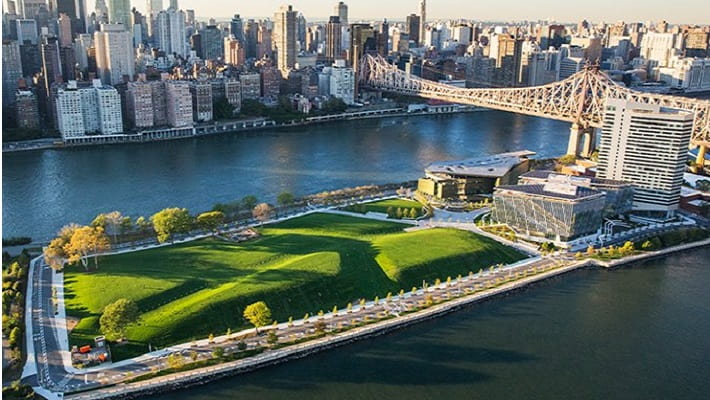 The Cornell Tech Campus Framework Plan and Phase I Site Development has been selected as a finalist in the Urban Land Institute (ULI) New York Chapter's 2019 Awards for Excellence in Development program.
Each year, the Awards for Excellence recognize projects throughout New York State that strengthen communities with responsible and sustainable land use. Cornell Tech was named a finalist in the Institutional Development category. The winners of the awards program will be announced at a gala in April.
SOM, in collaboration with Cornell University, Technion Israel Institute of Technology, and the City of New York, developed the framework plan for the campus of Cornell Tech, a new applied sciences university on New York City's Roosevelt Island. The plan supports an open and collaborative community of designers, engineers, entrepreneurs, and scientists.
Following the completion of the first phase of the project in 2017, the campus will continue to expand until it reaches 2 million gross square feet. The master plan is highly adaptable and can evolve to accommodate each new generation of buildings.