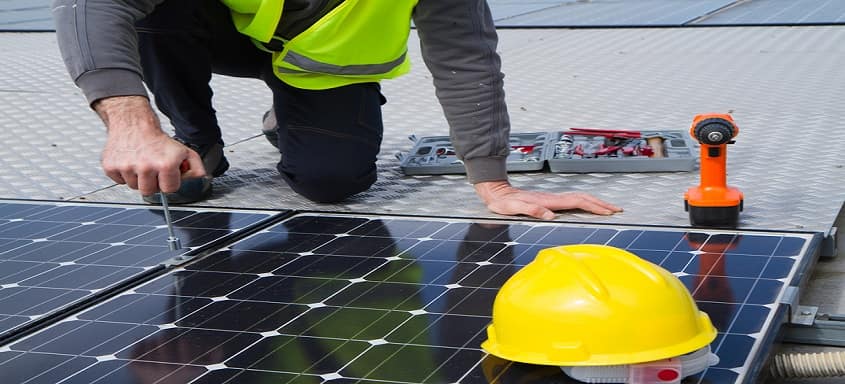 H.B. White Canada Corporation, a wholly owned subsidiary of White Construction Inc., has been selected as the engineering, procurement, and construction (EPC) contractor for Invenergy's Sandringham and Woodville solar projects. 

When completed, these utility-scale solar facilities will consist of two 10 megawatt AC sites, both located in the city of Kawartha Lakes, Ontario, Canada.
Each project will consist of fixed-tilt ground mount solar arrays with polycrystalline photovoltaic modules.  The Ontario Power Authority will purchase the energy generated by the solar farms, under a long-term energy purchase agreement awarded under Ontario's Feed-in Tariff program. Construction on both sites commenced in September, and is scheduled to be completed by August of 2013.
As the EPC contractor, H.B. White will engineer, procure, and construct the balance of system components as well as install the solar inverters and PV modules. The balance of system components include site preparation, security fencing, rack foundations, racking, DC wiring systems, AC collection system, and the electrical switchyard.
In July of 2012, White Construction Inc. successfully constructed Invenergy's 20 megawatt Grand Ridge Solar project, located in LaSalle County, Illinois.  "The Grand Ridge Solar project was a success for both parties, and White Construction is very pleased to have the opportunity to continue our relationship with Invenergy as it further expands its solar portfolio," said J.P. Roehm, White Construction's Senior Vice President of Business Development.
About White Construction
White Construction, Inc. is an established heavy civil construction contractor providing a range of; traditional, design-build, and engineering, procurement and construction (EPC) services across North America. White provides these services in a variety of markets including fossil and renewable energy power, petrochemical and other heavy industrial markets, as well as local, state and federal infrastructure. White Construction is ISO 9001 certified and manages many difficult projects utilizing industry innovative methods while upholding the highest standards of safety and quality. For more information, please visit www.whiteconstruction.com.
About Invenergy
Invenergy and its affiliated companies develop, own and operate large-scale renewable and other clean energy generation facilities in North America and Europe. Invenergy is committed to clean power alternatives and continued innovation in electricity generation. Invenergy's home office is located in Chicago and it has regional development offices throughout the United States and in Canada and Europe.
The nation's largest independent wind power generation company, Invenergy and its affiliated companies currently have over 6,600 MW of wind, solar, and thermal projects under contract, in construction, or in operation. For more information, please visit www.invenergyllc.com.