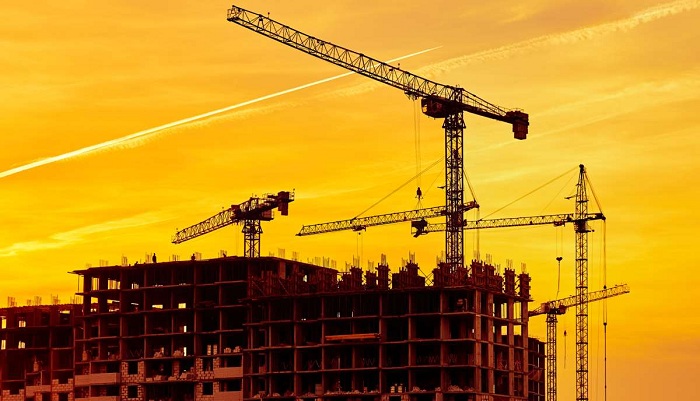 Investments in the construction sector continue to grow, driven by the resumption of public works. While overall value in Italy in 2018 came to 139 billion euros, an increase of 3.5% is expected by the end of 2019 (4.8 billion euros) followed in 2020 by a further 3.3 billion euros (+2.4%).
These figures come from the construction industry report for October 2019 prepared by the SaMoTer-Prometeia Outlook. The survey analyses the performance of the sector every quarter and is a tool that SaMoTer – the international construction equipment trade fair (Veronafiere, 21-25 March 2020) – provides companies to help them interpret market developments.
Confidence levels up
The construction industry report suggests that investments in the sector followed a variable trend in the first half of 2019. Strong growth in the first quarter was followed by a slight downturn in the following three months, although the trend for investments still remained positive (+3.2% in the second quarter). Business confidence in the sector increased in September and was confirmed at higher levels than in other sectors of the economy. In particular, building renovation and energy redevelopment projects continue to make a significant contribution to business activity in this sector thanks to the impetus ensured by tax incentives. Sales levels in the residential market were also positive, up by 3.9% in the second quarter. Nevertheless, house prices have not yet completely stabilised and actually posted a further downturn in the second quarter (-0.2%), attributable solely to prices for existing homes, against an increase in the new housing segment.
Public sector investments resume
Despite the slight drop in the second quarter, estimated growth (3.5%) in construction investments in 2019 is confirmed. This trend involves all sectors of activity, including civil engineering which – thanks to the resumption of public investments – will resume after a long period of poor performance.
A particularly promising aspect is the trend for gross fixed investments by public administrations, up by 6.9% in the first half-year thanks to measures implemented in recent years, starting with the release of local government budget surpluses for public works.
Positive expectations
Further growth in the construction sector is expected for the period 2020-2021, at an average. of around 2% per year. The main impulse is likely to come from civil engineering, on the assumption that recent legislation supporting the construction sector is effectively implemented ("Sblocca Cantieri" and "Crescita" decrees). Nevertheless, the new executive has confirmed its commitment to relaunching infrastructure and urban redevelopment and has announced the allocation of additional resources in the 2020 Budget. In particular, priority status is given to the ANAS special maintenance programme and the investments in the railway network included in the update of the RFI programme contract for the period 2017-2021.
In the same period, residential construction is also expected to continue expansion, albeit at a lower rate than in the two-year period 2018-2019, benefitting from the ongoing positive contribution of investments in redevelopment.