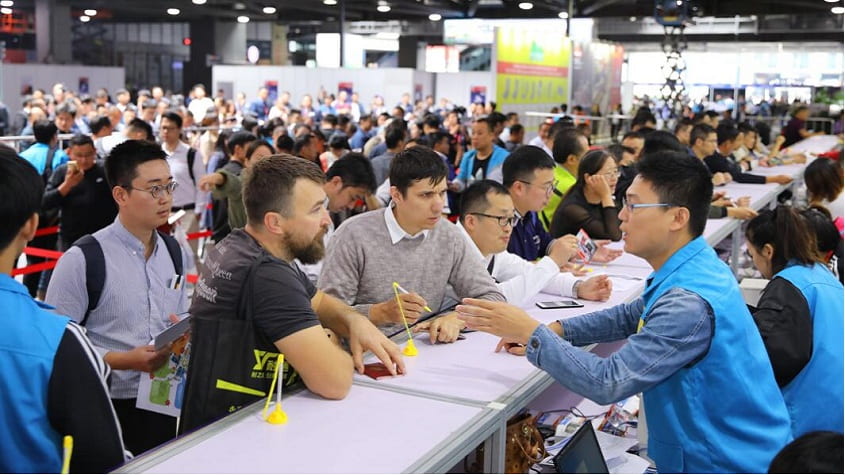 The 18th China International Hardware Show concluded successfully at Shanghai National Exhibition and Convention Centre on 12 October 2018. As the leading hardware show in Asia and the second largest in the world, organised by Koelnmesse and China National Hardware Association (CNHA), CIHS once again proved itself as the "the benchmark of the Chinese hardware industry".
"As one of the leading international organisers in China, Koelnmesse strives to support and foster the development of the exhibition industry in China. By strengthening the cooperation with our local partner, China National Hardware Association, along with the continuous support from local and overseas partners as well as industry colleagues, the 18th China International Hardware Show (CIHS) has achieved another great success in 2018. We pledge to continue providing consistent and excellent service to our exhibitors and buyers in order to maximize their ROI in their participation and most importantly, to make CIHS into one of the leading trading platforms of the hardware industry in China", Mr. Keith Tsui, Managing Director of Koelnmesse China, concluded after the show.
CIHS 2018 covered an exhibition area of 160,000 square metres, hosted 3,316 exhibitors from 20 countries and regions by virtue of its globalisation and professionalisation.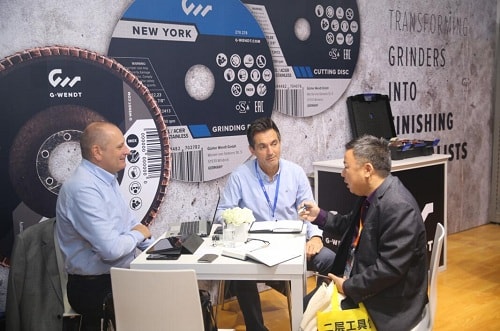 "Though China International Hardware Show and China International Kitchen and Bathroom Expo faced some challenges, we have achieved good results with joint effort. The exhibition space has remained the same as last year and received positive compliments from exhibitors. This year, the quality of trade buyers has been enhanced. Furthermore, nearly 30 supporting programmes points with rich content and diverse trend topics were held, which received favourable comments from participants," Madam Shi Senglan, President of China National Hardware Association commented, "However, there is still space for improvement. We will learn from experiences and provide an even better platform reflecting the innovation and development in the hardware industry."
Modest growth of exhibitor participation with an 11% increase this year
This year, leading international brands such as Allit form Germany, CORAZZI from Italy, PREXISO from Switzerland, UJI STAR from Japan, BLACK JACK, GARDEX, MEDALLAY EXPORTS from India, KOISS, CAYMAN from Korea, KARBOSAN from Turkey as well as pavilions organised by various countries and regions such as Germany, India, Korea, as well as the Importers and Exporters Association of Taipei, and the Hardware Hand Tool Manufacturers' Association displayed their representative products.
To conclude the effects of participation, Mr. Reed, the CEO of Little Giant from the U.S. commented, "We have exhibited at CIHS for more than ten years. The exhibition has increasingly developed. We are a manufacturer of professional ladders, involved and applied in many fields such as building, warehouse and wharf. We are grateful for the organisation and arrangement from Koelnmesse. "
Locally renowned enterprises such as The Great Wall, GreatStar from Hangzhou, Hongbao Group from Jiangsu, BOYOU SAFETY TOOLS from Hebei, JINDING FASTENERS from Ningbo, PRULDE, Huafeng Pipe, Rong Cheng Tools, ZOLI from Zhejiang, Top-Eastern Group from Dalian, Qianjun Tools from Shanghai, TRI-CIRCLE from Yantai, ARCHIE, Mingmen, SAKURA from Guangdong, Kaadas from Shenzhen, Hutlon from Guangzhou, KUNSHAN from Suzhou, as well as Xiaolan Zhongshan, Wenzhou Zhejiang, Jinhua, Pujiang, Haiyan from China hardware industry base and Anping Hebei, Huanghua, Shunde Guangdong and Hebei pavillion cought visitors' eyes at CIHS 2018.
"To better promote the hardware industry of the self-owned brand of Hebei Province, Hebei brand promotion zone has been created at CIHS and 11 high quality manufacturers exhibited here. Our exhibitors expressed high compliments about having more professional buyers than last year, among them, strong purchasing intentions were declared from overseas buyers from Russia, India, Romania and Thailand." Ms. Wang Jing, Deputy Director of Hebei Provincial Convention & Exhibition Promotion Center praised the show. "Moreover, the exhibitors got acquainted with a certain amount of local buyers through the networking programme, which helped to extend the market."
The quality of trade buyers has improved substantially
50,000 international and local visitors comprised of a majority of key importers and distributors from the tool, lock and security, building hardware, mechanical and electrical equipment industry visited the show to discover new products and explore business opportunities.
"I have attended the CIHS very regularly and I am very impressed. I found many excellent stands of Chinese manufacturers with high quality products here at CIHS. I will send a recommendation to all the members to come to this show, because they will meet Chinese manufacturers at this fair that wouldn't meet in Europe. So, I really think this is the 'must go' fair for the buyers of major companies who are members," John Herbert, General Secretary of EDRA/ghin commented positively.
Mr. Xiaochun Li, Procurement Manager of Suzhou Yinghe Co., Ltd. gave a high praise after a whole day visit, "I visit the CIHS every year and have witnessed the exhibitions' growth gradually. The product range of hardware tools is comprehensive and it is easy for buyer like us to find suppliers from all over China."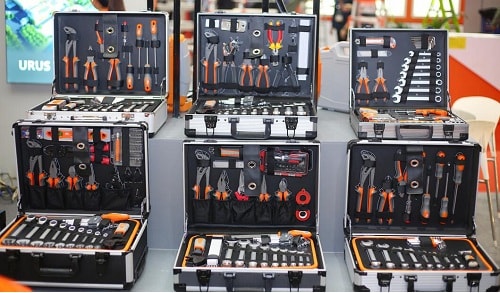 Inspiring supporting programme added more value to the show
As a significant platform enhancing the effect of exhibitors' participation and amplifying their influence in the industry, CIHS has devoted itself to gradually improving the quality and connotation of the supporting programme over the past decade.
The networking activity held on-site has gained good reputation by the invited exhibitors and buyers, and both parties benefited from the casual environment designed for communication, experience exchange and business exploration.
Moreover, the newly set Classic & Innovation Gallery featured the selected products that fit into the characteristics of cutting-edge technologies and enduring high-quality products with innovative concepts. Additional exposure of the products at the gallery had generated visitors' attention and more business opportunities were brought to the exhibitors.
During the show period, the Second Gold Hook for Locks organised by CNHA and China Industrial Design Association (CIDA) concluded with a complete success.
In the meantime, forums and seminars such as Grinding & Cutting Application Technology Forum, Anping Silk Screen Centennial Activities, Intelligent Hardware Industry Innovation Summit BBS (Shanghai station) & Intelligent Hardware Driven Real Estate Fine Decoration Scene Intelligence, International Open Locks Competition and Intelligent Locks Dealers Conference provided visitors with diverse angles of insight to the industry.


Co-located sub-industrial exhibitions set the new milestone
The first debut of two co-located sub-industrial exhibitions during CIHS this year facilitated the comprehensive development of the hardware industry. 300 exhibitors from the fastener, nail, door & window, furniture hardware and locks & accessories industry showcased their representative products and latest technologies at China International Building Hardware & Fasteners Show and China International Locks & Security Show. The visitors from these sectors benefited from a more concentrated presentation and the opportunities of exhibitors to meet the targeted buyers were being increased at the same time.
To learn more about China International Hardware Show, please visit www.hardwareshow-china.com
Koelnmesse
As a world-renowned trade fair organizer, Koelnmesse has an excellent track record for organising some of the world's most successful trade events, such as the accomplished China International Hardware Show in Shanghai, EISENWARENMESSE and spoga+gafa in Cologne, Germany. With over 90 years' experience in organizing large-scale commercial events connecting buyers and sellers, Koelnmesse brings forth an unrivalled skill-set and expertise needed to develop the China International Hardware Show into one of the premier international hardware shows in the world. www.koelnmesse.com
China National Hardware Association: With almost 3,000 members, China National Hardware Association is made up of China's key hardware enterprises and professional associations. Its mission is to foster collaboration and communication between the government and enterprises, so as to build up China's hardware industry.