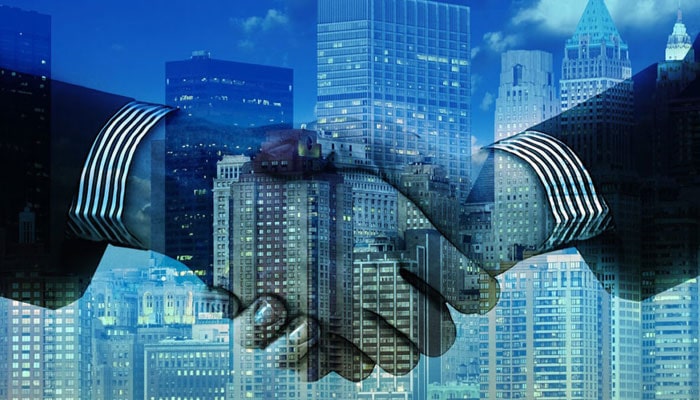 Shanghai Intelligent Building Technology (SIBT) and Shanghai Smart Home Technology (SSHT), alongside Parking China (PKC) and the Shanghai Smart Office Technology (SSOT) zone will take place in halls W3 to W5 of the Shanghai New International Expo Centre from 31 August – 2 September 2022. The four concurrent events will cover an area of 23,600 sqm and are expected to welcome over 250 exhibitors. This year, the show will display new technologies, smart solutions and products from leading brands in areas including smart home, smart parking, smart office and smart audio-visual.
The 14th Five-Year Plan (2021 – 2025) has encouraged the further advancement of smart industries in China. With the rise of smart cities, people's lives have become increasingly digitalised. According to the "Smart Plus Social Development Index Report" released by the China Academy of Information and Communications Technology (CAICT), there were approximately 296,000 "smart communities" in China, using smart technologies to benefit their residents and businesses. In December 2020, the smart community market was valued at over RMB 80 billion (USD 11.9 billion). With the rapid growth of the smart community market, it is estimated that this will expand to RMB 643 billion (USD 96 billion) by 2023 .
Ms Lucia Wong, Deputy General Manager of Messe Frankfurt (HK) Ltd commented: "With the gradual improvement of urban infrastructure, people have higher expectations on their quality of life. Alongside this trend, the building, home technology and smart community sectors are also transforming and upgrading. SIBT and SSHT will therefore help industry players to seize the business opportunities brought by the development of China's smart technology markets. Through integration of smart building, smart home, smart audio-visual, smart office and more, the fairs aim to promote using smart technologies in day-to-day activities."
Enhancing smart buildings to establish smart communities
AIoT is now widely used in daily life and is helping to grow China's smart community market as well as promote urban transformation. Smart community technologies are constantly being upgraded, which in turn is improving living standards. This includes basic security system technologies such as security supervision, card and password access control and vehicle access control. More advanced technologies such as facial recognition access control, fire and smoke detection and other digitalised community management tools are also in this category.
SIBT has partnered with The Intelligent Branch of China Exploration & Design Association (CEEDI), China Smart Home Industry Alliance (CSHIA), International WELL Building Institute (IWBI), KNX Association, EnOcean Alliance, Wi-Fi Alliance, DALI Alliance, Meadin, First Design, Commercial Research Office Council and Zhixing Xiaozheng, to provide high quality events for all participants. Highlights include the China Intelligent Building High Quality Development Summit 2022, Application of Wi-Fi and Smart Products in Daily Life, Meadin Intelligent AIoT Hotel Summit 2022, DALI Alliance China Innovation Application Technology Forum 2022, New Real Estate Technology 50 Forum – Innovative Technology of Intelligent Real Estate Session, KNX Home and Building Control System Seminar 2022 and more.
Increasing awareness of smart home helps to promote the digitalisation of households
Smart home now embraces scenario-based technologies such as AIoT and 5G that connect household appliances together instead of operating individually. These products are able to detect various situations in the household such as temperature changes or physical movements, and provide appropriate functions in response. This year, SSHT will gather exhibitors from the communication protocol, automatic control and audio-visual sectors to display smart home-related products and technologies.
SSHT will host various forums focusing on the latest industry trends. These include the CSHIA East China Summit –Smart Home Integration Innovation Forum 2022 and China (Shanghai) Smart Home Integrator Conference 2022. Interactions amongst experts from a variety of fields aim to enhance cross-industry cooperation to support the development of the smart home ecosystem.
Furthermore, the fair will display an array of home audio-visual products integrated with AI and IoT technologies to bring an innovative entertainment experience to visitors. The SSHT Home Audio-Visual Entertainment Innovative Integration Forum will return this year, providing a platform for industry players to explore the development of smart audio-visual technologies.
SIBT and SSHT will gather brands like Schneider, Ezviz, Leelen, Legrand, KNX, EnOcean, DALI Alliance/First Design, Goldenhome, GVS, Kuaizhu, Ayla, Konke, Lifesmart, Nanjing IoT, Daming Laffey, Citron, Dnake, Siterwell, Matech, Eastsoft, Dalitek, Hailin, Intretech, Nader, Hope, Cinemaster, United Audio, Divano, An Mei Lai, Wise, Backaudio, Wonly Security, Dooya, A-OK, Wistar, Bofu, Insona, Pak, Foshan Lighting, Ltech, Lifud, Sunricher, Vtech, Bosch, Fermax and more. These industry leaders will display cutting-edge technologies, products and solutions during the three-day exhibition, with categories including:
• Building automation systems and products
• Building energy efficiency and energy management systems and products
• Smart community management systems and products
• Smart home central control systems
• Home audio-visual and entertainment systems
• Home security and building intercoms
• Intelligent shading and electric curtains
• Smart home appliances and smart hardware
• Cloud platform technologies and solutions
• Home energy management systems
• Smart hotel control systems
• Smart community management systems and products
• Complete smart home systems and solutions
Smart office ecosystem: OffiSmart Summit
A smart office ecosystem is forming as a result of workplace patterns evolving from working in the office to working remotely under the theme of "Smart office ecosystem", the SSOT zone partnerswith Zhixing Xiaozheng, Commercial Research Office Council, IWBI and other leading industry associations for the two-day OffiSmart Summit. Since its launch, the activities held at the Offismart Summit have received a lot of positive feedback.
Representatives from leading companies in addition to experts from research institutes and academia will share their insights on smart office trends and the practical applications of related products and technologies. During these sharing sessions, industry players can gain a deeper understanding of the smart office industry, while new audiences can learn more about the key benefits. The SSOT zone will display a series of new products including:
• Intelligent environmental control systems
• Smart workplace management systems
• Smart office access and security
• Smart conferencing and meeting room solutions
• Co-working space solutions
Confirmed participants at the SSOT zone include Huawei, Tencent Meeting, iFLYTEK, MAXHUB, IWG-International Workplace Group, Logitech, Ricoh, My Dream Plus, Schneider, AVAYA, Virsical, Yealink, iComi, POLY, Bose, Dalitek, Simon, Tuya, Newbest, Soumai, Yiding, Kaiterra, iAicoa, Nanjing Vision, Jabra, Smartchit, Unilumin, EPOS, Shanghai Seal Protector, Lan Rui Logo, KNX, EnOcean, Konke, Hailin, Tico, GVS, Yinglian, Niutrans, Jianhao, Zhong Teng and more.
Concurrent fair: Parking China 2022
Parking China 2022 will, once again, be held concurrently with SIBT, SSHT and the SSOT zone. The fair will showcase the latest trends within the smart parking industry and highlight smart solutions including city-level smart parking solutions and new energy charging pile solutions.
SIBT is organised by Guangzhou Guangya Messe Frankfurt Co Ltd, Shanghai Hongshan Exhibition Service Co Ltd, China Council for the Promotion of International Trade – Shanghai Pudong Sub-Branch and The Intelligent Branch of China Exploration & Design Association. The organisers of SSHT are Guangzhou Guangya Messe Frankfurt Co Ltd, Shanghai Hongshan Exhibition Service Co Ltd, China Council for the Promotion of International Trade – Shanghai Pudong Sub-Branch and China Smart Home Industry Alliance.
SIBT and SSHT are part of Messe Frankfurt's Light + Building Technology fair portfolio headed by the biennial Light + Building event in Frankfurt, Germany. The next edition will be held from 2 – 6 October 2022.
Messe Frankfurt organises a number of trade fairs for the light and building technology sectors in Asia, including Guangzhou International Lighting Exhibition, Guangzhou Electrical Building Technology, Thailand Building Fair and Thailand Lighting Fair. The company's lighting and building technology trade fairs also cover the markets in Argentina, India and the UAE.