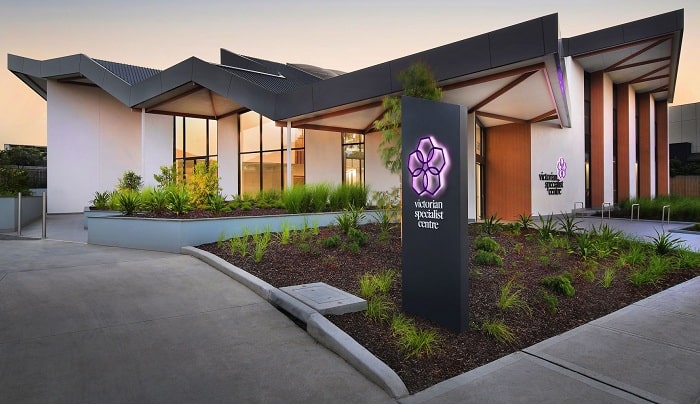 COLLABORATION in construction is becoming increasingly popular as project partners seek to prevent costly time and budget overruns.
Construction collaboration requires the builder, architect and other relevant consultants to be heavily involved in the early stages of the design to resolve any potential issues before the project build begins.
Buchan Principal Harvey Male recently delivered architectural services for the multimillion-dollar Victorian Specialist Centre in Lower Templestowe in close collaboration with builders Hagta Group.
The Centre is a beacon of design and construction excellence, uniting modern amenities with natural materials and scenery to evoke feelings of wellbeing and calm to visitors.
Mr Male saidchanges are often required during project delivery, so it is important the architect and builder have a good relationship to avoid delays and facilitate informed decision-making.
"There is commonly a disconnect between the builder and the architect because we tend to rub each other the wrong way through the process of design changes," he said.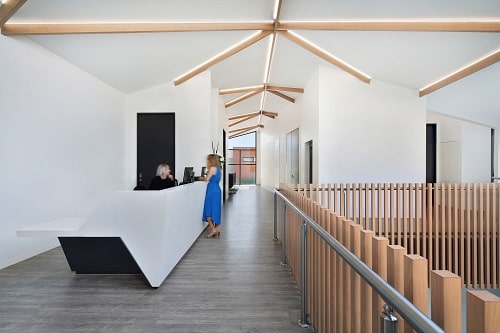 "We are working to very tight deadlines and within a constrained budget.
There is pressure associated with any design changes and poor communication can affect the opportunity to collaborate efficiently."
Mr Male said the Victorian Specialist Centre, which was delivered on time and within budget forthe client,was an exemplary model of how construction collaboration could be crucial to a positive design and delivery outcome.
"We worked closely with Hagta Group to deliver the project and our relationship ensured that any design or material concerns could be met with an immediate response," Mr Male said.
"Our client was impressed by the ease in which the complex design was delivered, in particular the realization of the unique features of the build, including the striking arrival atrium and folding roof geometry."
Hagta Group DirectorJohn Hagopian said builders tend to take creative direction with any design alterations during the build, because there is usuallynot enough time to go through thearchitect and consultants.
"Builders generally don't have the relationship with the architect that is required to follow up on design changes or the time to wait for feedback," Mr Hagopian said.
Mr Hagopian went on to endorse the value of fostering a collaborative relationship with the architect and consultant team ahead of construction to identify any potential issues and mitigate them before the building began.
"There are always going to be design changes, but if we can communicate with the contractors early on in the process – it puts us a step ahead," Mr Hagopian said.
"We can work with the architect to develop a model of the project with 3D technology, so if we decide changes need to be made, it is nowhere near as costly or time consuming as remediation work on a physical building.
"Of course, the actual build is no way near as simple as the 3D model, but if we've managed to pick up and address any major issues, then anything moving forward is generally a minor concern.
"Building a constructive and mature relationship with the architect early in a project helps them understand our needs and requirements – and viceversa."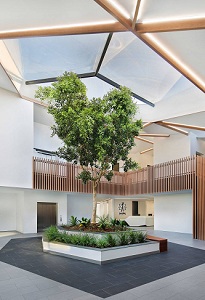 Mr Hagopian said the consultants working on Victorian Specialist Centre decided in the first meeting to use the project as an example of how construction collaboration can benefit the industry.
"Because everyone was on board, we managed to implement solutions throughout the design stage that met the both the build, design and client's requirements," Mr Hagopian said.
"The driver for this project was about getting the best possible outcome for the project for all parties and not just our own personal gain.
"When you can demonstrate that your business works collaboratively, you start building a positive reputation with others in the industry that see value inthis approach.
Clients want you designing and building their projects and consultants want to work with you."
About Buchan
Buchan is one of Australasia's most acclaimed architectural, interior and graphic design firms, operating across 11 locations in Australia, New Zealand, China, UAE and the UK for more than 130 years. Their teamof over 375 professionals has created some of the world's most recognised retail, mixed-use, hotel, residential, educational, entertainment, transport, civic, health and commercial projects.