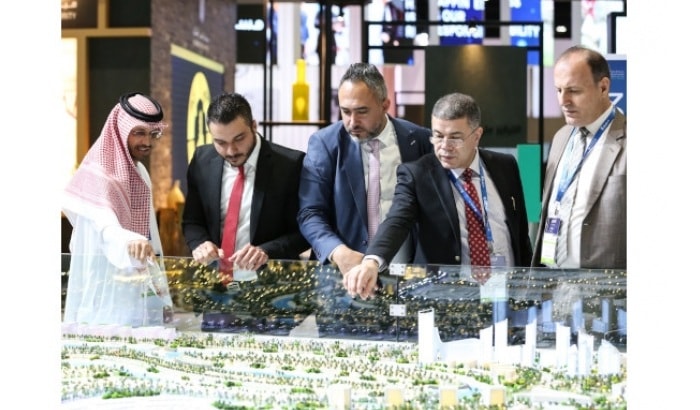 UK investment property companies are maintaining their focus on the UAE market despite Brexit uncertainties, with one major player targeting potential Emirates-based buyers at Cityscape Abu Dhabi, the 13th edition of the UAE capital's leading property investment and development event.
Salboy Ltd, which specialises in private equity investment, property development and construction, is currently investing heavily in the regeneration of the UK city of Manchester in light of the Northern Powerhouse initiative by the UK government to boost the local economy by investing in skills, innovation, transport and culture. The firm believes that UK's proven track record of delivering high-quality real estate products will resonate well with regional buyers and believes UAE-based investors remain unfazed by political developments in Britain.
"Attendees at Cityscape Abu Dhabi are knowledgeable, experienced and curious about the best way to expand their UK property portfolios," said Kevin Eyres, Sales Manager, Salboy Ltd. "We are bringing to the exhibition our portfolio of developments through our construction company, Domis Property Group, which has already proven to be a big hit with investors.
"We fund, design, build and sell on prime locations which have been well received by both local and international investors. Past experience tells us that a good investment opportunity from a developer with a notable track record in an up and coming UK city is incredibly attractive to Cityscape Abu Dhabi attendees. We anticipate that this year will be no different as we have an outstanding offering."
The post-Brexit real estate prospects will be in keen focus at the free-to-attend Cityscape Abu Dhabi Talks, which will run on the exhibition floor at Cityscape Abu Dhabi 2019 at Abu Dhabi National Exhibition Centre (ADNEC) from April 16-18, under the patronage of His Highness Sheikh Mohammed bin Zayed Al Nahyan, Crown Prince of Abu Dhabi and Deputy Supreme Commander of the UAE Armed Forces.
James Lapushner, Managing Director of the real estate private equity and fund management company Anacott Capital, will be taking Cityscape Abu Dhabi Talks delegates through the realities of UK real estate financing post Brexit, while the changing landscape of the London investment market will be outlined by Phillip Hope, Partner & Head of Real Estate at City of London business law firm Fox Williams LLP Lawyers.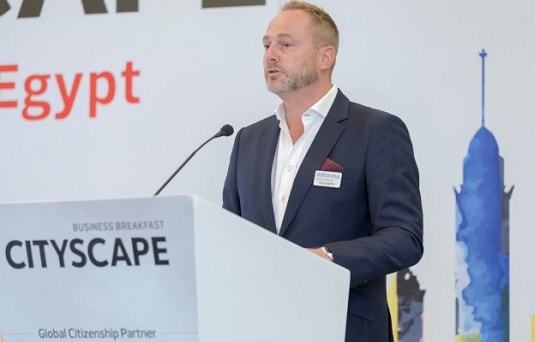 "For many years, the UK market has been high on the investment list of UAE investors and the Brexit issue raises many questions for both existing and potential owners," explained Chris Speller, Cityscape Group Director at Informa Exhibitions, which organises the event. "The Talks series will help dispel some myths and put realities into perspective."
Dedicated to learning and networking, Cityscape Talks includes seminars with renowned experts from various real estate segments such as maximising investment, market trends, the digital technology influencing real estate markets and sales, and the technology disrupting the way people buy property.
"The series also represents a fantastic opportunity to network with potential business contacts, with delegates able to exchange ideas with counterparts looking to develop their skills within their respective industries and establish closer links with the main bodies governing each professional domain," added Speller
Exhibitors from more than 60 countries are expected at the three-day Cityscape Abu Dhabi – sponsored by Platinum Sponsors: Aldar, Azizi, and ZonesCorp – and is expected to attract up to 15,000 industry professionals and serious buyers.
About Cityscape Abu Dhabi:
Cityscape Abu Dhabi is the leading property investment and development event in the nation's capital bringing together key industry decision makers, local, regional and international investors, homebuyers, developers, government and investment authorities, architects, designers, consultants, and senior industry professionals. The event is renowned for being the barometer of the capital's property sector, responsible for fostering partnerships and creating opportunities that drive development and investment across the country through its exhibition, conference and other content features that take place during the three-day event.