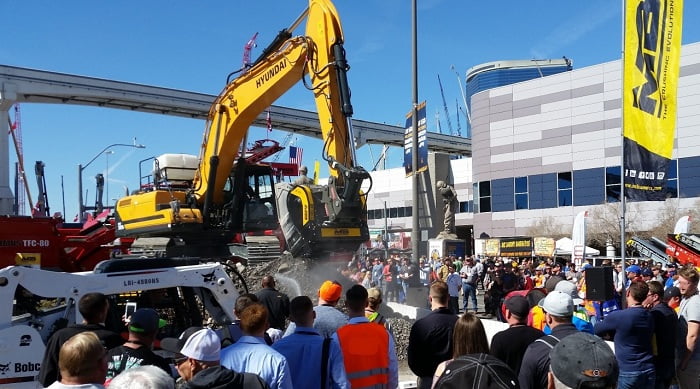 MB Crusher will demonstrate multiple attachments for a variety of different applications at CONEXPO-CON/AGG 2020 in the demo area, in addition to displaying new equipment at its booth.
The BF120.4 jaw crusher bucket and MB-S18 screener bucket will be reducing and sifting material in the demo area, while the real focus will be on the newest product: the shafts screener. The screener features interchangeable shafts that allow a single unit to work with different materials, providing a unique solution for dump soil, asphalt, dry wood, compost and much more.
MB Crusher's pre-existing screener range includes the screener bucket, designed for the selection of natural material like pebbles, sand and soil in pre- and post-crushing phase. Throughout the years, this line has developed a wider range of application fields, such as beach cleaning, recovery of ferrous waste, washing coal in power stations and groundskeeping.
Inside at the booth, drum cutters, crushers and screening buckets will be on display, including lines for compact units, loaders and skids.
The MB Crusher drum cutters line is built with a Direct Drive Twin Motor System which allows a differentiated distribution of force on the two drum heads. This provides an advantage, as the power force is managed autonomously by the drum cutter according to the toughness and resistance of the material.
Meanwhile, the MB Crusher bucket crushes debris and excavation materials in the same construction site that produced them. Brick, cement, reinforced concrete, granite, and marble can all be transformed by the MB bucket. The output size is fully adjustable depending on what the site requires.
An iron separator installed on the bucket crusher separates the iron portion, while a dust suppressor reduces the dust from the crushing. Both kits are operated directly from the cab. The features allow equipment to work in closed environments such as sheds, galleries and historical centres.